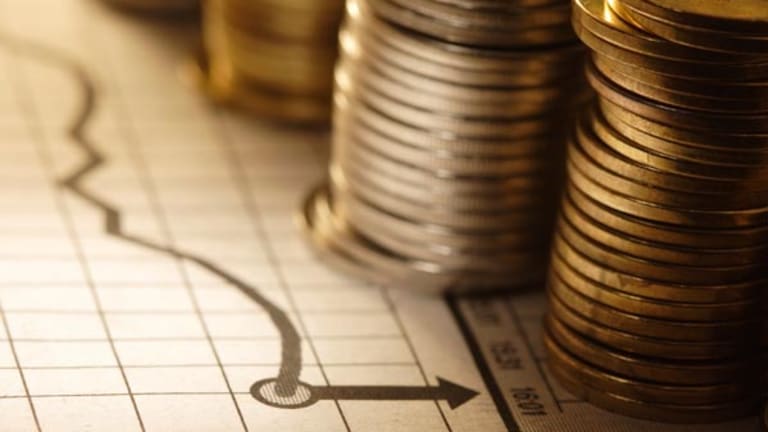 TheStreet.com Ratings: Stock Upgrades, Downgrades
Volcom, Take-Two, Stats Chippac and Creative Technologies upgraded; Building Materials downgraded.
Each weekday, TheStreet.com Ratings updates its ratings on the stocks we cover. Our model projects a stock's total return potential over a 12-month period including both price appreciation and dividends. Our buy, hold or sell ratings designate how we expect these stocks to perform against a general benchmark of the equities market and interest rates.
While our model is quantitative, it uses both subjective and objective elements. For instance, subjective elements include expected equities market returns, future interest rates, implied industry outlook and forecasted company earnings. Objective elements include volatility of past operating revenue, financial strength and company cash flows.
Some recent rating changes are highlighted below.
Teen-clothing manufacturer
Volcom
( VLCM) has been upgraded to a hold from a sell. The company's revenue surged 37.2% in the fourth quarter of fiscal 2006 compared with the same quarter a year ago. During that same period, the average rate of revenue growth in the textiles, apparel and luxury industry was just 7%. TheStreet.com Ratings feels Volcom is poised for earnings per share growth in the coming year. The company had been rated a sell since August 2006.
Video game publisher
Take-Two Interactive
(TTWO) - Get Take-Two Interactive Software, Inc. Report
has been upgraded to a hold from a sell. The company behind the popular and controversial "Grand Theft Auto" franchise has seen its net income grow faster than the software-industry average over the past fiscal year. Its gross profit margins reached 26.4% in the first quarter of fiscal 2007, compared with 21.8% in the same quarter a year ago. Take-Two had been rated a sell since March 2006.
Digital entertainment product manufacturer
Creative Technologies
(CREAF)
has been upgraded to a hold from a sell. The company's best-known products include PC sound cards and MP3 players. Earnings increased significantly in the second quarter of fiscal 2007, reaching $1.10 per share compared with just 10 cents per share in the same quarter year ago. Gross profit margins nearly doubled over that same time period. Creative had been rated a sell since May 2006.
Building Materials Holding
( BLG) has been downgraded to a hold from a buy. The company provides services and supplies to homebuilders and contractors in the western and southern regions of the U.S. BLG's revenue fell 25.7% in the fourth quarter of fiscal 2006 over the year-earlier period. This weakness appears to have hurt the bottom line, decreasing earnings per share. The company's stock price has gone down 50.2% in the past year. Building Materials had been rated a buy since March 2005.
Semiconductor packager
Stats Chippac
( STTS) has been upgraded to a buy from a hold. The company has shown a pattern of positive earnings per share growth over the past two years. Stats Chippac's stock price surged 56.5% in just the past three months. Even so, the company still trades at a discount to its peers in the semiconductor and semiconductor equipment industry. STTS had been rated a hold since February 2006.
Additional ratings changes are listed in the table below.