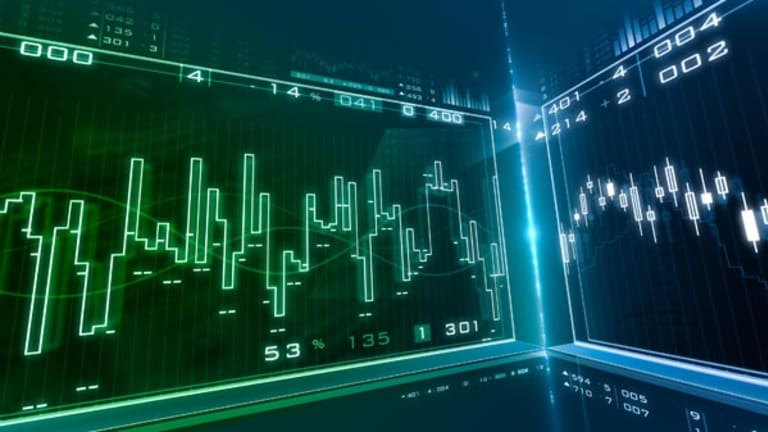 TheStreet.com Ratings: Stock Upgrades, Downgrades
Down for GE, MCH Holdings and Glimcher; up for Live Nation and Telecom Corp. of New Zealand.
Down for GE, MCH Holdings and Glimcher; up for Live Nation and Telecom Corp. of New Zealand.
Each weekday, we at TheStreet.com Ratings updates our ratings on the stocks we cover. Our model projects a stock's total return potential over a 12-month period, including both price appreciation and dividends. Our buy, hold or sell ratings designate how we expect these stocks to perform against a general benchmark of the equities market and interest rates.
While our model is quantitative, it utilizes both subjective and objective elements. For instance, subjective elements include expected equities market returns, future interest rates, implied industry outlook and forecasted company earnings. Objective elements include volatility of past operating revenue, financial strength and company cash flows.
Some recent rating changes are highlighted below.
Diversified industrial giant
General Electric
(GE) - Get Report
has been downgraded to a hold from a buy. TheStreet.com Ratings believes GE has not been very careful in the management of its balance sheet.
As of the fourth quarter of fiscal 2006, the company had a debt-to-equity ratio of 3.85. GE's return on equity has improved over the past year at a rate greater than that of the
S&P 500
, but it still underperformed in this area when compared with the average for the industrial conglomerate industry. GE had been rated a buy since March 2005.
Concert promoter
Live Nation
(LYV) - Get Report
has been upgraded to a hold from a sell. Live Nation's revenue grew more than 39% in 2006 and appears to have helped to boost earnings per share. TheStreet.com Ratings expects more EPS growth in the future. LYV had been rated a sell since January 2007.
Telecom Corp. of New Zealand
( NZT) has been upgraded to a buy from a hold. The company provides fixed-line and mobile-phone services, as well as Internet to customers in New Zealand and Australia. Net income jumped 137% in the second quarter of fiscal 2007, compared with the same quarter a year ago. The company also has boosted return on equity, which TheStreet.com Ratings believes is a sign of significant strength. NZT had been rated a hold since November 2006.
Homebuilder and mortgage-lender
MDC Holdings
(MDC) - Get Report
has been downgraded to hold from buy. The company operates under the names Richmond America Homes and HomeAmerican Mortgage. Revenue fell faster than the industry average in 2006; MDC saw a 22% drop, compared with the 15% decline throughout the household durables sector. Earnings per share are also falling. The company had been rated buy since December 2006.
Retail real estate investment trust
Glimcher Realty
(GRT)
has been downgraded to sell from hold. TheStreet.com Ratings believes the company's weaknesses can be seen in multiple areas, such as its deteriorating net income, generally weak debt management, disappointing return on equity, and feeble growth in earnings per share. The risks involved in investing in this stock do not seem to compensate for any future upside potential. Glimcher had been rated hold since March 2005.
Additional ratings changes are listed in the table below.