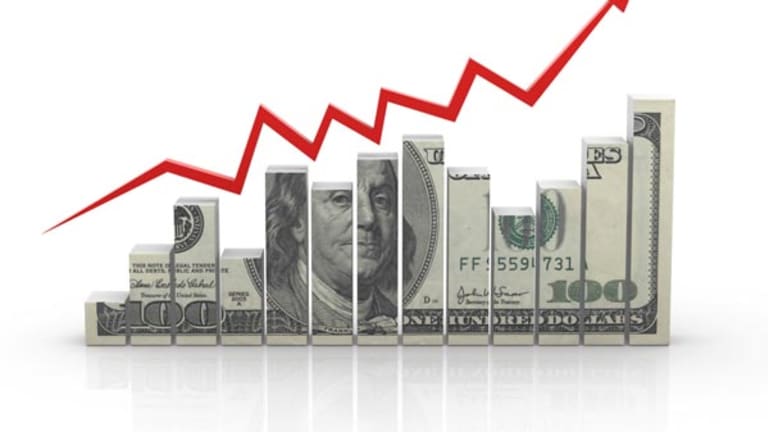 TheStreet.com Ratings: Stock Upgrades, Downgrades
Inergy and Advocat get a boost, as Esco Technologies takes a hit.
Each weekday, TheStreet.com Ratings updates its ratings on the stocks we cover. Our model projects a stock's total return potential over a 12-month period, including both price appreciation and dividends. Our buy, hold or sell ratings designate how we expect these stocks to perform against a general benchmark of the equities market and interest rates.
While our model is quantitative, it utilizes both subjective and objective elements. For instance, subjective elements include expected equities market returns, future interest rates, implied industry outlook and forecasted company earnings. Objective elements include volatility of past operating revenue, financial strength and company cash flows.
Some recent rating changes are highlighted below.
TheStreet.com Ratings has initiated coverage of
Energy Transfer Equity
(ETE)
with a sell rating. The company transports and stores natural gas and is involved in the retail sale of propane. Net income has fallen over the past year, and earnings per share have also declined. The gross profit margin is extremely low, just 12% in the first quarter of the 2007 fiscal year.
Coverage of managed care provider
Healthspring
( HS) has also been initiated with a sell rating. TheStreet.com Ratings feels that poor profit margins are the most pressing problem with this company -- gross profit margins were just over 24% in the fourth quarter of fiscal year 2006.
Propane provider
Inergy
(NRGY)
has been upgraded to buy from hold. Inergy's net income has been growing faster than the industry average. TheStreet.com Ratings believes the company is poised for earnings-per-share growth in the coming year. The company had been rated a hold since August 2006.
Machinery firm
ESCO Technologies
(ESE) - Get ESCO Technologies Inc. Report
has been downgraded to a hold from a buy. The company makes communication and filtration devices for utilities as well as for health-care and transportation providers. In spite of growing revenue, net income has begun to deteriorate, and stock performance has been disappointing. ESCO had been rated a buy since November 2006.
Long-term care provider
Advocat
(AVCA)
has been upgraded to buy from hold. The company offers a return on equity that exceeds the industry average. The stock price has jumped 51% over the past year, and TheStreet.com Ratings feels it should go higher. Advocat had been rated a hold since August 2006.
Additional ratings changes are listed in the table below.