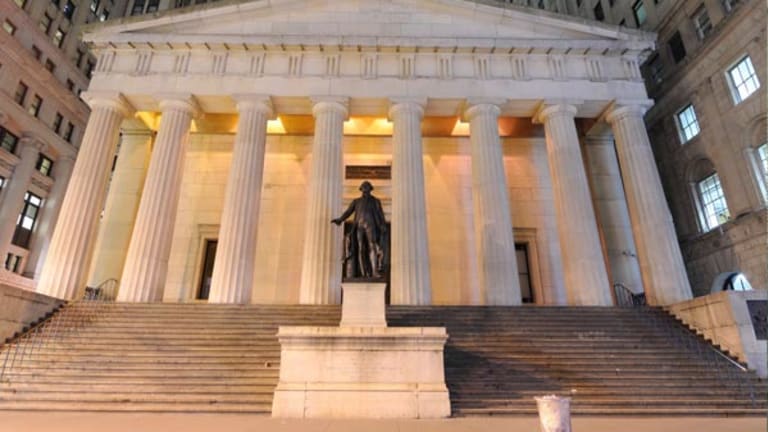 TheStreet.com Ratings: Medigap Plans Vary in Price
Our study of premium rates of 154 insurers finds a wide range in prices for the same policies.
Editor's note: In this third article of our three-part series, TheStreet.com Ratings staff examines the cost of the policies and ways to save money .
Are you looking to purchase a Medigap policy for yourself or a family member?
Based on TheStreet.com Ratings' latest research of pricing data, we strongly recommend that you compare prices among the competing insurers.
In our annual study of premium rates of 154 insurers, we found there is a wide variation in prices for the same exact policies. The table at the bottom of the page highlights the broad range in premium rates for plans A through L across the nation.
Insurers adjust rates based on the
state and the price method used, but even when we compared policies within a state using the same price method, we found there are still considerable pricing differences among insurers. Consider these examples for a 65-year-old female:
In California, plan F costs $1,333.54 with Mutual of Omaha Insurance Co., while Standard Life & Accident Co. issues the same policy for $2,189.73, representing a 64 percent difference in cost. In Texas, the same plan ranges from $1,466 with Constitution Life Insurance Co. to $3,589 with Oxford Life Insurance Co., a 144% difference.
In Iowa, premiums for plan C vary from a low of $939 with Sioux Valley Health Plan to a high of $2,169 with Bankers Life & Casualty Co., representing a 131% difference in cost, while rates in North Carolina run from $1,102 with Philadelphia American Life Insurance Co. to $2,115 with Continental General Insurance Co.
The differences in price are often a result of the different underwriting parameters, operating costs and marketing strategy of each insurer. You can look at your state
here to find the top five lowest priced insurers for plan F (rate based on a 65-year-old female using attained-age pricing method).
Shopping around is your best weapon to save money on Medigap coverage, but other tools are available to you. Some employers provide insurance to retirees that would supplement a portion of what Medicare doesn't cover. Be sure to check to see if your employer offers this.
If you or your parents are healthy and can't afford to spend much, then you should give serious consideration to
plans K and L, which provide less coverage, but also carry a reduced premium in comparison to the other plans.
Another option to consider if you are shopping for your parents is to chip in with the cost. It may seem extreme, but you could possibly save money in the long run if your parents have a catastrophic expense that is not covered by Medicare. Spending a little extra now for coverage can help prevent a possible financial disaster later.
Editor's note: One service you may want to consider is TheStreet.com Ratings "Customize Me." If you call us at 800-289-9222, we can work up a Medicare Supplement Insurance guide that is specific to you or your family member. All you do is give us your family member's age, gender and zip code, and we'll send a guide that lists all the policies included in the area, how much the plans cost, and TheStreet.com Ratings' exclusive grades on which companies are the best. The cost of the customized guide is $49, plus $4.95 for shipping and handling, and it will be sent to you in the mail within three to five business days. We can also email a customized guide to you, but please beware the guide usually runs between 80 and 100 pages in length
.
Donna O'Rourke joined Weiss Ratings, now TheStreet.com Ratings, Inc., in 1999, and is the senior analyst responsible for assigning financial safety ratings to health insurers and supporting other health care-related consumer products including Medicare supplement insurance, long-term care insurance and elder care information. She conducts industry analysis in these areas. She has more than 10 years experience in credit risk management and analyses. Previously she served as an assistant vice president at the Union Bank of Switzerland, where she analyzed hedge funds, insurance companies and structured products in support of the derivatives and foreign exchange businesses. She holds a bachelor of science in management from Binghamton University and a master's of science in health systems administration from the Rochester Institute of Technology.
While O'Rourke cannot provide investment advice or recommendations, she appreciates your feedback;
to send her an email.