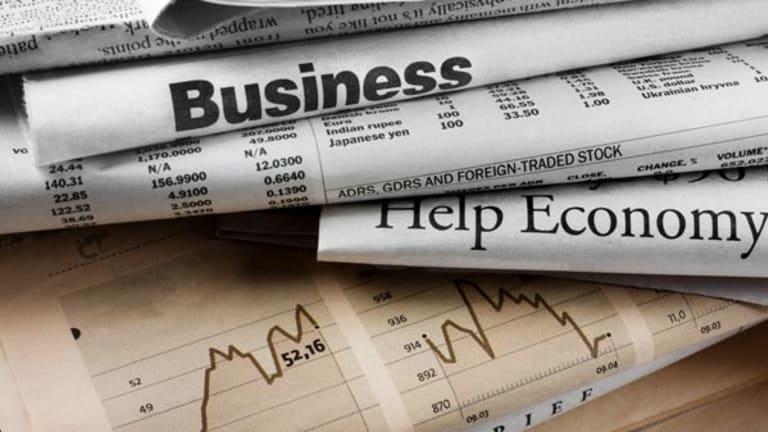 Publish date:
TheStreet.com Ratings Initiates Coverage of 71 Mutual Funds
All reached their three-year anniversary in August or are new shares classes of existing funds.
All reached their three-year anniversary in August or are new shares classes of existing funds.
TheStreet.com Ratings has initiated coverage of 71 open-end mutual funds that accrued a track record of three years of risk and performance data by the end of August.
Twenty-three of the funds scored a "buy" rating of B- or better, outperforming at least 70% of the open-end stock funds we rate. Four funds received our top rating of A+. Of these, two target mid-cap stocks, one invests in non-US equities, and one focuses on smaller growth stocks.
The A+ rated
(FIIMX) - Get Report
Fidelity Advisor Mid Cap II Fund (FIIMX), launched on August 12, 2004, returned an average 20.8% over the last three years. Some notable holdings include
Juniper Networks
(JNPR) - Get Report
,
Altera
(ALTR) - Get Report
and
Ameriprise Financial
(AMP) - Get Report
.
The second mid-cap fund starting off with an A+ rating is the
(CMVRX) - Get Report
Columbia Mid Cap Value Fund (CMVRX). The fund prefers stocks with good long-term growth potential and market capitalizations between $1.4 billion and $13.4 billion. The sector allocation for this fund is 12.5% electric, 10.3% banks, 9.6% insurance, 5.0% manufacturing, 4.6% REITS, and 4.1% electronics with no individual holding making up more than 2% of total investments.
Entergy
(ETR) - Get Report
,
PPL
(PPL) - Get Report
and
American Electric Power
(AEP) - Get Report
are among the largest holdings.
Both of the above funds have proven to be strong performers worthy of consideration for investors looking to diversify their portfolio into U.S. mid cap stocks.
If you have enough U.S. exposure and are looking for a top performing non-U.S. equity fund, take a look at the A+ rated
(CIERX) - Get Report
Columbia Multi-Advisor International Equity Fund (CIERX). It allocates 18.6% of assets to the U.K., along with 14.1% for France, 11.0% for Switzerland, 10.6% for Japan, and 9.1% for Germany.
Last, the A+ rated
(PREOX) - Get Report
Perritt Emerging Opportunities Fund (PREOX) favors U.S. stocks of companies with market capitalizations below $350 million, a high percentage of management ownership, low long-term debt, above average earnings growth and moderate price valuation ratios. As of the end of last year, its top holdings were
Mfri
(MFRI)
,
KSW
( KSW) and
Universal Stainless & Alloy Products
(USAP) - Get Report
.
Research Methodology
TheStreet.com Ratings condenses the available fund performance and risk data into a single composite opinion of each fund's risk-adjusted performance. This allows the unbiased identification of those funds that have historically done well and those that have underperformed the market. While there is no guarantee of future performance, these Investment Ratings provide a solid framework for making informed, timely investment decisions.
The funds listed below have either reached their three year anniversary or are additional share classes of existing funds for which the fund companies have submitted three years of pro-forma results. The 23 funds rated from A+ down to B- are considered "Buy" rated based on a track record of above average risk-adjusted performance.
Click
here for detailed definitions of what each level of our rating scale means.
Kevin Baker became the senior financial analyst for TSC Ratings upon the August 2006 acquisition of Weiss Ratings by TheStreet.com, covering mutual funds. He joined the Weiss Group in 1997 as a banking and brokerage analyst. In 1999, he created the Weiss Group's first ratings to gauge the level of risk in U.S. equities. Baker received a B.S. degree in management from Rensselaer Polytechnic Institute and an M.B.A. with a finance specialization from Nova Southeastern University.