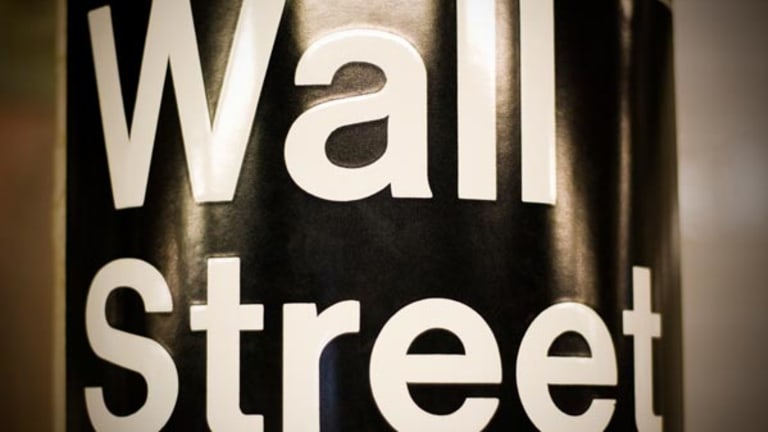 TheStreet.com Ratings: How to Play the Drop in Oil
Consider one of these ETFs.
Oil traders on the New York Mercantile Exchange are concerned that there is nothing left for them to fret about. The U.N. deadline for Iran passed without war breaking out, Hamas and Fatah are building a united Palestinian government, OPEC is keeping the taps wide open, and the Gulf of Mexico has so far avoided the 2006 hurricanes.
With all this good news, the October crude oil futures contract plummeted 21% from a high of more than $80 per barrel to a low of just under $64 a barrel.
But have no fear. These threats that trouble the oil markets, and hike the price of crude, will eventually return. Iran's President Mahmoud Ahmadinejad isn't finished giving speeches. As for OPEC, the taps will stay open because they want to keep the price of oil just below where alternative energy sources become profitable, but not a penny lower. The multi-decade, active cycle for hurricanes continues.
In the short run, some oil-industry bearishness remains as gasoline supplies are rebuilding, now that the summer driving season has concluded. In the long run, the main driver for the price of oil is still the competition between oil supplies and global economic growth. Sure, the U.S. continues to putter along with 3.6% GDP growth, but the big global growth story is China. Chinese year-over-year GDP growth as of June 30, 2006, grew at 11.3%, the fastest rate since December 1994.
The short-term weakness presents an opportunity for investors to snap up shares in energy and natural resource exchange-traded funds (ETFs) while the sector is off its high and even selling at a discount.
There are several excellent ways to add exposure to oil and gas and oil and gas services stocks, including these ETFs:
Oil Service HOLDRs Trust
(OIH) - Get VanEck Vectors Oil Services ETF Report
,
Vanguard Energy
(VDE) - Get Vanguard Energy ETF Report
ETF and the
Energy Select Sector SPDR
(XLE) - Get Energy Select Sector SPDR Fund Report
. These are basically pure plays with oil and gas and oil and gas services sector concentrations of 100%, 93.3% and 96.4%, respectively. (If you decide to invest in one of these ETFs, you only need one of the three, since their holdings are so similar.)
But why risk overexposure when you can diversify? With our August 2006 ratings of closed-end funds, TheStreet.com Ratings initiated coverage of
BlackRock Global Energy & Resources Trust
(BGR) - Get BlackRock Energy and Resources Trust Report
with a buy rating. This actively managed fund has the added advantage of diversification within the energy arena by holding 17% in storage and transportation stocks and 13% in coal and consumable-fuels stocks, along with 7% refining and marketing, 4% in utilities and even 2% in metals mining.
As of July 31, 2006, no individual stock made up more than 2.7% of total assets. Some of the largest holdings include:
Consol Energy
(CNX) - Get CNX Resources Corporation Report
,
EOG Resources
(EOG) - Get EOG Resources, Inc. (EOG) Report
,
Kinder Morgan Management
(KMR)
,
Plains All American Pipeline
(PAA) - Get Plains All American Pipeline, L.P. Report
and
Arch Coal
(ACI) - Get Albertsons Cos. Inc. Report
. Adding the BlackRock Global Energy & Resources Trust to your portfolio gives you the chance to buy these stocks at a discount of more than 10% off their net asset value.
Consider using the recent short-term weakness in the energy markets to have the opportunity to come out ahead in the long run. Rest assured, given enough time, the traders on the New York Mercantile Exchange will find events to be concerned about. But in the meantime, you can take advantage of the weakness to target some healthy long-term gains.
Kevin Baker became the senior financial analyst for TSC Ratings upon the August 2006 acquisition of Weiss Ratings by TheStreet.com, covering mutual funds. He joined the Weiss Group in 1997 as a banking and brokerage analyst. In 1999, he created the Weiss Group's first ratings to gauge the level of risk in U.S. equities. Baker received a B.S. degree in management from Rensselaer Polytechnic Institute and an M.B.A. with a finance specialization from Nova Southeastern University.