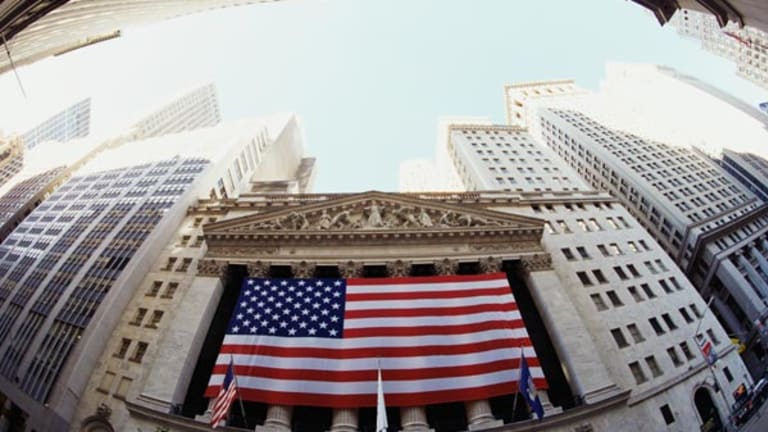 Publish date:
TheStreet.com Ratings: Biggest Fund Upgrades, Downgrades
Non-U.S. stock funds experienced some of the biggest upgrades, while domestic growth funds fared poorly.
Non-U.S. stock funds experienced some of the biggest upgrades, while domestic growth funds fared poorly.
Each month, TheStreet.com Ratings updates its ratings on the approximately 9,000 open-end mutual funds we track to reflect their performance during the prior month. (Each share class of a fund is counted as a separate fund.) Our model looks at a fund's risk-adjusted returns over the prior three years.
To determine which funds were upgraded or downgraded the most, we calculated the difference between the numerical score of each fund on Jan. 31 and Feb. 28. We then selected the 20 biggest changes, both positive and negative, eliminating duplicate share classes of the same fund.
Nearly half of the funds that experienced the biggest upgrades, or nine, invest in non-U.S. stocks, with six focused on Japan and three on Israel. The mid-cap category also fared well, with three funds making the list. But the biggest upgrade was experienced by the
(MSSCX) - Get Report
Managers Small Cap Fund (MSSCX), which moved to a B-plus rating from a D-minus.
On the downside, domestic growth funds experienced some of the biggest downgrades for February, accounting for seven of the 10 biggest moves. However, financial services funds and small-cap funds in also fared poorly.
In fact, the fund that experienced the biggest downgrade was a small-cap fund. The
(BVDIX) - Get Report
William Blair Mutual Discovery Val I (BVDIX) fell to a D-minus rating from a C-plus, providing an interesting counterpoint to its peer at the top of the upgrades list.
Sam Patel, CFA, is the manager of mutual fund research for the TheStreet.com Ratings.
In keeping with TSC's Investment Policy, employees of TheStreet.com Ratings with access to pre-publication ratings data must pre-clear any potential trade through the legal department, and are prohibited from trading any security that is the subject of an unpublished rating revision until the second business day after the rating is published.
While Patel cannot provide investment advice or recommendations, he appreciates your feedback;
to send him an email.