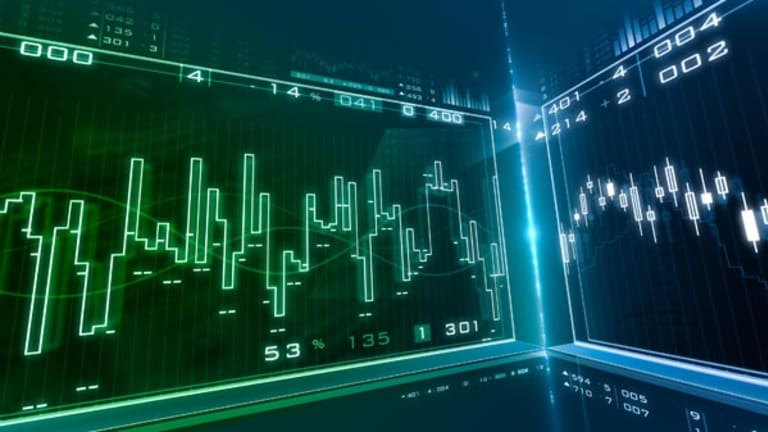 TheStreet.com Ratings: Banks With Most Subprime Exposure
Those with the most at risk are large and well-capitalized.
Those with the most at risk are large and well-capitalized.
Rising delinquency rates are putting the squeeze on many subprime mortgage lenders. Investors are forcing them to buy back bad loans, and they are losing access to the short-term financing they need to keep lending. But so far, the headlines have been dominated by nonbank mortgage companies and bank holding companies.
Because many subprime lenders are not banks and many bank-holding companies operate their subprime mortgage businesses through nonbank subsidiaries, just how are the subprime mortgage problems affecting actual banking institutions?
While we can't measure exposure to subprime loans directly, the banks that appear to have the most at risk are so large and well capitalized that their low reserve levels aren't necessarily a concern.
Banks and thrifts don't break out subprime mortgages in their regulatory filings, so it can be difficult to identify the institutions most at risk. But subprime lending tends to be concentrated in the wholesale market, where banks make loans through brokers or specialty mortgage companies.
And banks (but not thrifts) with at least $1 billion in total assets began reporting wholesale residential lending and purchasing volume in their September 2006 quarterly call reports. So we can use these wholesale numbers as a rough proxy for subprime mortgage exposure.
While we can't break out the portion of the wholesale volume that is subprime, we can look at asset quality and what's called recourse exposure as a way to home in on institutions that may have subprime concerns.
Many publicly traded bank holding companies provide more information about the kinds of loans on their books in
Securities and Exchange Commission
filings. Overall, bank and S&L regulatory reporting requirements haven't quite kept pace with the mortgage market, although bank examiners get a first-hand look at loan portfolios.
These days, many banks sell as many fixed-rate mortgages as possible, both to limit interest rate risk and to free up capital. Once the loans are originated, they are often sold outright or packaged into pools used to back collateralized mortgage obligations.
While selling or securitizing the mortgages reduces risk in the event of a borrower default, it may not reduce the exposure entirely. That's because many sales agreements and securitization deals feature a "credit enhancement" in which the selling bank assumes some of the credit risk.
The credit enhancement can take many forms; the lender may set aside money to reimburse the buyer for losses; it may agree to cover a certain percentage of losses or buy back loans that go bad within a certain period. The residual risk is now listed in bank call reports and thrift financial reports.
The 10 banks that do the most wholesale mortgage lending are mostly household names. Several, including Wells Fargo (a unit of
Wells Fargo
(WFC) - Get Report
) and Countrywide (a unit of
Countrywide Financial
(CFC)
), are big players in the subprime market. For the second half of 2006, this group accounted for 70% of the total volume of one-family to four-family mortgage originations, and for 81% of wholesale mortgage originations for all U.S. commercial banks.
Looking at asset quality, five of the top 10 wholesale mortgage lenders reported a higher ratio of nonperforming loans to total loans than the national aggregate average for commercial banks. Two of these institutions, Wells Fargo Bank Northwest NA and LaSalle Bank Midwest, reported nonperforming mortgages of at least 2% of total mortgages. In comparison, this ratio was 0.79% for the national aggregate.
Wells Fargo Bank Northwest had the highest ratio of charge-offs to loan loss reserves, at 80.66%. It also had by far the largest percentage of nonperforming one- to four-family mortgages, at 44.52%. That figure is somewhat misleading, however, because the institution is a wholesale bank. Its mortgage origination is exclusively wholesale, and the bank sells as many mortgages as it can, releasing servicing. The remaining mortgages on its books are mainly troubled ones it can't sell. Finally, this institution represents only $13 billion in assets in a $486 billion-asset holding company.
Bank of America (a unit of
Bank of America
(BAC) - Get Report
) reported $704 million in past-due mortgages in its portfolio serviced for others, along with $1.4 billion in credit exposure on sold loans. While these figures may seem high, Bank of America's asset quality was very strong and its reserve levels relatively high. SunTrust (a unit of
SunTrust Banks
(STI) - Get Report
) also reported a relatively high $525 million in past-due sold mortgages but had only $72 million in credit exposure on the loans.
In sum, the problems in subprime-mortgage lending were reflected in the December 2006 asset quality for five of the top 10 wholesale lenders. These were the two of Wells Fargo's charters, along with National City Bank and LaSalle Bank Midwest.
We don't know how much worse things will get, these banks are so large and well capitalized that their low reserve levels aren't necessarily a concern. Some, like Citibank (a unit of
Citigroup
(C) - Get Report
), are charging off their problem loans quickly to keep their books clean.
Next week, national aggregate figures for the fourth quarter of 2006 will be available for all institutions. We will be posting a follow-up article with a detailed analysis of bank and S&L asset quality across the U.S.