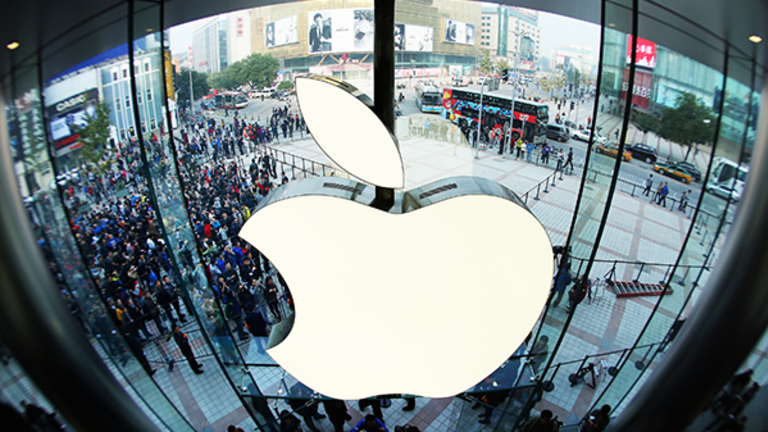 These Three U.S. Companies Storing Billions Overseas Account for Half of all U.S. Offshore Profits
Trump has proposed a plan to repatriate the money.
Apple Inc. (AAPL) - Get Report , Microsoft Corporation MSFT, and Cisco Systems, Inc. are the three top overseas cash holders in the S&P 500, with a combined $426.9 billion in overseas holdings.
The data comes from the companies' latest 10-K filings with the SEC, which were compiled by Bloomberg in order to create a ranking of the top overseas cash holders.
The companies with the largest percentage of their total holdings held overseas are Illinois Tool Works Inc. (ITW) - Get Report , Waters Corporation (EDT) , and Johnson & Johnson (JNJ) - Get Report . All three companies hold more than 98% of their cash and marketable securities overseas, with Illinois Tool Works topping the list at 99.9% of its $2.5 billion stored outside the country.
Companies often store money overseas to avoid U.S. tax liability. According to an April report produced by Oxfam International, tax dodging by the country's top 50 public companies costs the U.S. approximately $135 billion per year. Oxfam used data from Forbes to calculate the top 50 companies.
President Donald Trump has proposed a plan to repatriate large companies' overseas holdings at a reduced tax rate. During the presidential campaign, candidate Trump suggested a 10% one-time fee on overseas cash.
The House Republican's tax blueprint would tax foreign holdings even less: 8.75% for previously untaxed cash and liquid assets, and 3.5% for earnings on other assets.
Going forward, Trump's proposal would tax the profits of foreign subsidiaries at the same rate as U.S. companies, while the House's plan would exempt foreign subsidiaries.