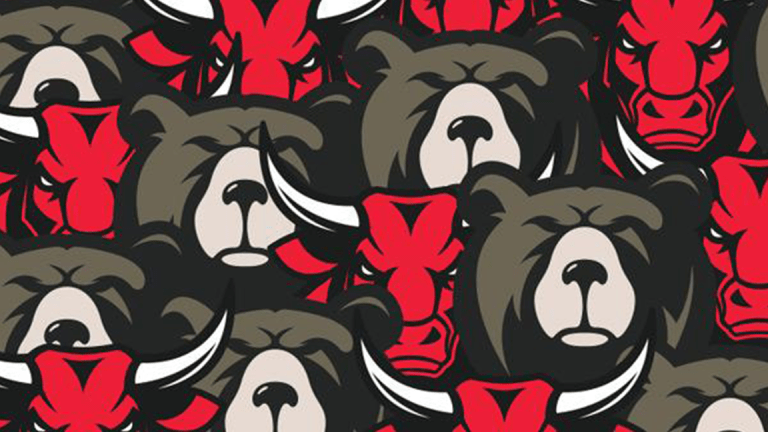 These Stocks Were Hit Hardest in Friday's Selloff
China's response to U.S. tariffs has markets tanking Friday, eating into the gains from a mostly positive week.
Wall Street was under pressure Friday, April 6, after the U.S. added fewer jobs than expected in March. A hawkish speech from Fed chairman Jerome Powell didn't help sentiment, either.
The U.S. added 103,000 jobs in March. Analysts polled by FactSet expect the U.S. economy added 185,000 nonfarm jobs to the payroll in March, which would be a slowdown from the 313,000 jobs added in February. February's nonfarm payroll additions was the fastest in a month since July 2016.
The unemployment rate came in at 4.1%, steady from February's rate, a 17-year low. FactSet economists expect the U.S. unemployment rate for March to come in at 4%.
The Dow Jones Industrial Average fell 2.34%, or 574 points to 23,855, while the S&P 500 fell 2.2% and the Nasdaq dropped 2.3%.
Dow's Worst Performers
Caterpillar Inc. (CAT) - Get Caterpillar Inc. Report - down 3.5% to $142.96.
Boeing Co. (BA) - Get The Boeing Company Report - down 3.07% to $326.06.
Nike Inc. (NKE) - Get Nike Inc. Report - down 2.93% to $67.55.
Semiconductor Losers
Micron Technology (MU) - Get Micron Technology Inc. Report - down 2.77% to $48.46.
Broadcom Ltd. (AVGO) - Get Broadcom Inc. Report - down 3.15% to $228.87.
Lam Research Corp. (LRCX) - Get Lam Research Corporation Report - down 2.24% $190.65.
Applied Materials Inc. (AMAT) - Get Applied Materials Inc. Report - down 3.59% to $52.34. 
Nasdaq Decliners
Incyte Corp. (INCY) - Get Incyte Corporation Report - shares were down 22.9% to $64.02.
Qualcomm Inc. (QCOM) - Get QUALCOMM Incorporated Report - down 3.5% to $53.12.
Alphabet Inc. (GOOGL) - Get Alphabet Inc. Report - down 2.2% to $1,009.