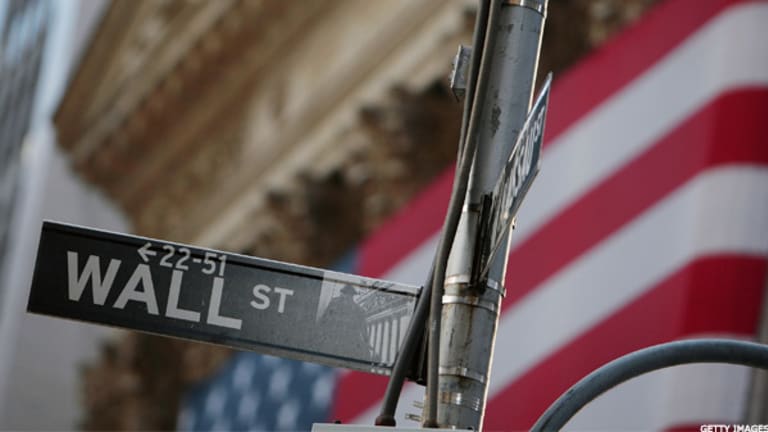 These High-Yielding Closed End Funds Will Boost Your Portfolio
John Cole Scott, chief investment officer at Closed-End Fund Advisors, has a little list of his favorite funds for investors.
Shares of TCP Capital (TCPC) - Get BlackRock TCP Capital Corp. Report are down over 13% thus far in 2015, but investors have not felt all that pain because the business development company pays a healthy 10% dividend. John Cole Scott, chief investment officer at Closed-End Fund Advisors, said this is the perfect time to step into the stock.
"We like that their manager is very shareholder friendly," said Scott. "They have traded above net asset value (NAV) 94% of the time the last three years and they are currently at a 2% or 3% discount so it's a good time to get in if you want the manager and the sector.
Scott added that TCP Capital, which owns the loans of 87 individual companies, maintains dividend coverage at a more-than-reasonable 150%, and it holds 97% first lien loans which are "generally the safest loans out there."
Scott is also positive on shares of the Nuveen Investment Quality Municipal Fund (NQM) , which are down 1.5% year to date and sports a 6.7% yield. The closed end fund is currently trading at a 6% discount to its net asset value.
"It's net asset value has beaten its peers on a one-year basis, so it's doing well," said Scott. "It's discount is right in line with peers plus it has 100% of its dividend covered from earnings."
The Tortoise MLP Fund (NTG) - Get Tortoise Midstream Energy Fund Inc. Report has seen its shares drop over 37% this year due to problems in the energy sector. Nevertheless, Scott said this is a good time to step in because the fund has been trading better than its peer group and will outperform once the sector turns.
"You don't pay taxes on the yield until you sell the investment. It's very tax beneficial," said Scott. "And I don't think energy will be this low forever."
Finally, Scott is a fan of the BlackRock Global Opportunities Equity Trust (BOE) - Get Blackrock Enhanced Global Dividend Trust of Beneficial Interest Report which has seen its net asset value drop almost 1% so far in 2015. The covered call closed end fund is trading at an 11% discount to its NAV and pays a 9% yield.
"You've got that option writing which takes the volatility out," said Scott.