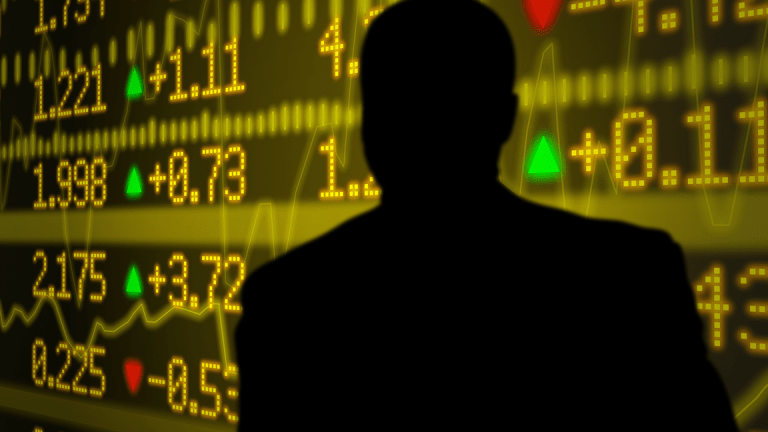 These Experts Explain the 3 Biggest Things to Know About Alternative Investing
Stock market got you down this year? Consider these hot alternative investments, explained by a panel of whizzes at TheStreet's Investing Boot Camp.
In a year so far marked by volatility and uncertainty among some of the old stalwarts of Wall Street, is now the time to consider alternative investments including weed, cryptocurrencies and even gold?
According to a panel of experts at TheStreet's Investor Boot Campconference over the weekend, the answer could very well be yes. Here's what to know.
Cannabis: Big Companies May Try to Trick You With a Buzz Word
If you're investing in a company just because you read a handful of headlines about its foray into legal weed, you're doing it wrong, said Debra Borchardt, co-founder, CEO and editor in chief of the Green Market Report.
Investors have to do their homework to figure out whether companies are simply using the "green rush" concept to attract investors without actually doing anything meaningful in legal weed.
"I think that they try to cash in on that. It's like saying, 'I'm a bitcoin company,' and cashing in on that work right now when you're not really," Borchardt said.
Some of the bigger, more traditional names have done just that. Chief among them is Scott's Miracle-Gro Co. (SMG) , which has recently executed a string of deals and tie-ins tethering it to legal weed and related ancillary businesses through its subsidiary, Hawthorne Gardening.
"Scott's Miracle-Gro talks a lot about how they're in cannabis and they really are not that much," Borchardt said. "The percentage is very small." There is no mention of cannabis in Scott's most recent quarterly filing with the Securities and Exchange Commission.
Borchardt said that 22nd Century Group (XXII) does something similar. "They get all their money off tobacco, but they say they're cannabis," Borchardt added.
As for some of the larger alcohol companies veering into cannabis, Borchardt said the same can be true. Plus, she noted that alcohol sales have dropped in the states where cannabis has been legalized, leading alcohol companies including Action Alerts PLUS holding Constellation Brands Inc. (STZ) to very seriously weigh entrance to regulated weed.
"The alcohol companies are very concerned about legalized marijuana because it means they are losing their customer base. They're really, really worried about that," Borchardt said. And they're not alone in worrying about competition - big tobacco is doing the same, she said. "Big tobacco is hovering," Borchardt said. "Every cannabis conference there is a tobacco person there."
Cryptocurrency: Forget About 'Sell in May, Go Away' - It's All About 'Remember to Sell in December'
As the old investing adage goes, "sell in May and go away." Cryptocurrencies are on their own schedule, though.
"I like to say about the last five years, it's 'please remember to sell in December,' because for the last five years you had a high peak and then a crush and/or a crash," said Michael Terpin, founder and CEO of Transform Group. "A lot of it's been around tax issues and if you go and do that ... I mean this year you would have been able to go, take a lot of money off the table and go and buy back twice what you had and still have a little bit of the cash left over."
Terpin added that cryptocurrencies are by definition high risk high reward. He wouldn't recommend an 85-year-old investor expose his or her portfolio too much to crypto given the volatility of price. But that doesn't mean a younger investor with a healthy risk appetite can't far outpace the broader stock market with cryptocurrency investments.
"I feel very confident to say that bitcoin will be over $50,000 in the next five years and I don't think that you're going to have five times [price increase] in the S&P or in the Dow Jones at that same period of time," Terpin said.
Vince Molinari, CEO of Templum Markets, added that the influx of institutional investors will be key to developing the cryptocurrency market. He said relying on more traditional market mechanisms will breed institutional interest, which will in turn drive prices higher.
"Go back to these boring mechanisms that we know so well. Without those mechanisms the institutional funds are not going to be able to flow into this, but when they do, I think you're going to see significant appreciation across these asset classes," Molinari said.
Gold: These Prices Reflect 'Fear in the Economy'
"Gold is not moving lower," said Peter Hug, global trading director at Kitco Metals.
Hug's take has economic underpinnings - he noted that even as the U.S. enjoys a strong economy, the dollar remains stable and the Federal Reserve continues along an upward interest rate cycle, gold hasn't lost value as some might expect. That's because the overall economic outlook could soon change.
According to Hug, the Fed won't raise interest rates as many times as the market has currently priced into values. He said the Fed is "probably done it's tightening at least through the third quarter of this year," adding that he sees the dollar reversing the summer and volatility increasing. Paired with increased geopolitical tensions, this could mean soaring gold values.
"I think gold at current levels is reflecting fear in the economy, otherwise it would be much lower. We think the projection for gold over the medium to longer term is definitely higher," Hug said to TheStreet's Brian Sozzi after the panel.
Hug continued to explain that the means with which an investor gains gold exposure varies significantly depending on motivation.
"It really depends on what your motivation is. If you're looking to trade from a capital gains perspective, you're looking at gold the same way you would look at is as a stock. There's a number of options available to you.
"If you like risk, leverage, you could buy the futures market, the options market, you could buy the [SPDR Gold Shares (GLD) ] or you could buy [Kitco's] technology, where it's a digital currency platform where the gold is basically backed by the Royal Canadian mint. There's a number of options and it depends on your motivation. If you're scared about the world ending ... a lot of people just buy the physical gold, and have it shipped to their homes and they take care of their own storage."