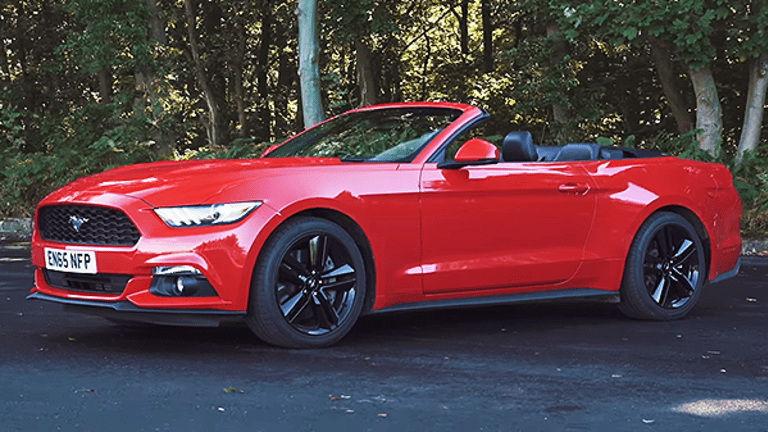 These 10 Cars Have Just Won the Award For Being Extremely American
Made in America, baby.
Only three vehicles would have qualified for Cars.com Ltd.'s (CSXXY)  American-Made Index this year.
As a result of a more interdependent global economy over the 11 years of the index's existence, the percentage of a vehicle's parts content originating in the United States and Canada, a factor known as the domestic parts content, is decreasing, said Joe Wiesenfelder, Cars.com's executive editor. As a result, the automotive classified website revamped its methodology to find a new list of the top 10 American-made vehicles to represent the domestic economic impact of a buyer's purchase of one model against another.
In 2006, when Cars.com released its first index, 60 vehicles met the index's requirement. Before 2017, the lowest number was in 2015 when only seven vehicles qualified. In 2016, the number was eight.
"The entire industry has become more global in the way it sources parts, vehicles too, but certainly parts," Wiesenfelder told TheStreet. "We view it as irreversible. It's done to achieve economies of scale and minimize cost."
When reviewing the 2017 models, Cars.com took five factors into account, including assembly location as well as engine and transmission origin — two parts that are expensive and intensive to build, Wiesenfelder said. It reduced the threshold for domestic parts content and added a new labor component to reflect how many employees each sale of a vehicle supports. The website also removed an overall sales component, a factor that it has looked at removing in the past, Wiesenfelder said.
"We no longer give any credit based on vehicles sold in the past," he said. "We [at Cars.com] tend to try to help individual buyers help choose the right vehicle. We think it should be based on that one person. It shouldn't matter the particular vehicle types in the past. This levels it all out and keeps it apple to apples."
A Cars.com survey also found that a quarter of in-market car shopper respondents would consider buying only from an American manufacturer, an increase of 12% from 2016. More than 50 percent of those respondents cited support of the local economy and brand loyalty as their primary reasons for buying from American manufacturers.
Here are the vehicles topping Cars.com's American-Made Index.