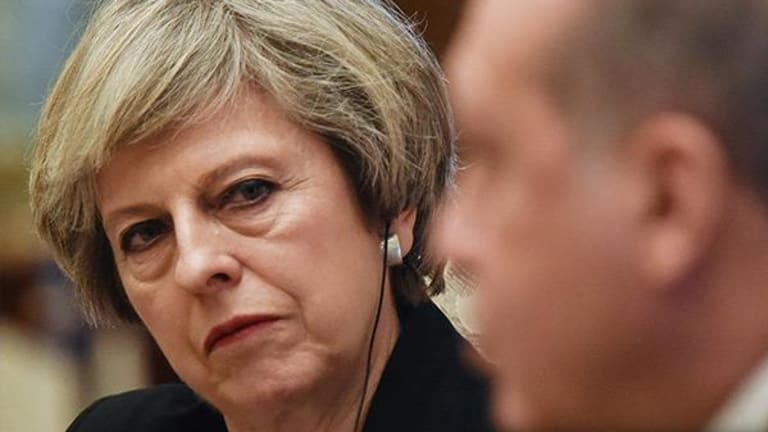 Theresa May to Confront Trump About Information Security Following Manchester Bombing Media Leaks
British police stopped sharing information about the bombing, saying that leaks were hindering the investigation.
British Prime Minister Theresa May plans to confront President Donald Trump over leaks to the media that British police say are hindering their investigation into Monday's terrorist attack in Manchester, England. 
British police said they have stopped sharing information with the U.S. concerning the attack because the White House has not been able to keep the information from becoming public through media leaks. 
"I will make clear to President Trump that intelligence that is shared between our law enforcement agencies must remain secure," May said after the New York Times published forensic photos of the bomb site. 
Stocks have rebounded following a sharp sell off last week. Jim Cramer believes the rebound is real and gives investors advice on how to play the market going forward.