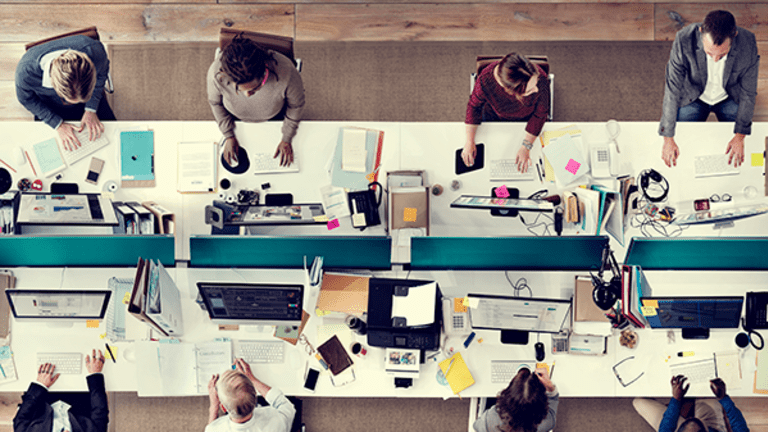 There Is a $10 Million Job Now Up for Grabs -- Think You Can Get It?
The job scene is good only if you're in the right sector.
The job scene is good only if you're in the right sector.
These days, your greatest desire may be a job in technology, especially if you're white-knuckling it in retail or the energy sector. 
High-paying tech workers are so coveted that they go unfilled, including (sit down, please), a $10 million post for an engineer with expertise at marshaling the self-driving car effort, while major retail chains like Macy's (M) - Get Report , Sears (SHLD) and J.C. Penney (PEN) - Get Report , are struggling just to keep stores open.
In the oil patch, life is starting to look up after a very rough spell last year. Energy companies announced nearly 6,000 job cuts through February versus more than 45,000 job cuts during the same period in 2016, reported outplacement and executive coaching firm Challenger Gray & Christmas on Thursday.
Jim Cramer sat down recently with four market experts to talk about how to play the Trump tax plan. Click here to check out their recommendations.
Meanwhile, the ADP National Employment Report on Wednesday blew estimates out of the water: private payrolls added 298,000 in February, speeding past the 189,000 consensus forecast. Construction jobs increased by 66,000, while manufacturing rose by 32,000.
The upbeat ADP report comes two days ahead of the official U.S. non-farm payrolls report out on Friday. Ahead of that report, we take a brief look at who is hiring and firing.