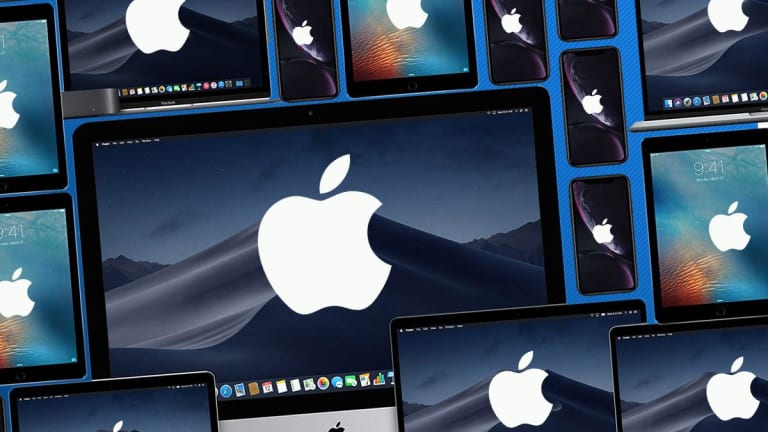 There Are Several Ways to Crack the Apple Walnut
I remain long some Apple shares moving into earnings.
Long Apple (AAPL) - Get Free Report ? I hear from at least a couple of you every week on this name. What now? What now that Apple is so far off of it's highs? What now, that Apple is well off of it's lows? What now that the name trades at more than 13 times forward looking earnings? Can we trust those earnings? The Chinese economy is still spiraling toward much slower growth. Will stimulus there heal as intended? If it does, will this get Chinese people to purchase Apple products?
We already know that hardware sales are a problem. Is the service component slowing down now too? Apple plans to break out their gross margins across the firm's business lines for the first time. Likely, I would think this to mean that there is a story in place that Tim Cook wants us to see. There is a lot that we can not know until Tuesday afternoon.
Personally, I have taken some of my Apple long off ahead the numbers, but that was a tranche that I had purchased near the bottom in early January. That portion was never intended to be anything more than a trade, and it served it's purpose upon hitting target. I understand your concerns. I myself, will remain long some shares moving into earnings.
As AAPL cracks my Pitchfork to the upside, I suspect that this morning's negative vibe may pull the share price back below the upper trend line. Remember, broken and pierced are not always the same thing. All of our short-term technicals are improved. That will all either be reversed or confirmed by late Tuesday. For those of you who have reached out, there are several ways to crack a walnut. Let's get about this... examples are illustrated in minimal lots.
Interested in adding upside exposure, but averse to adding equity risk?
- Purchase one APPL Feb 1st $160 call (Last: $2.91)
- Sell one AAPL Feb 1st $165 call (Last: $1.16)
Object: Add impact to an existing equity long in the event of an upward move in the shares. Net debit: $1.75. Max net profit: $3.25 (185%)
Need to buy protection?
- Purchase one AAPL Feb 1st $155 put (Last: $2.79)
This adds $2.79 to the investor's net basis. That's a little rough, but at least ownership of this put offers unlimited protection to the downside below the $155 level throughout the remainder of the week. A trader could partially subsidize this purchase by allowing for more risk.
- Sell one AAPL Feb 1st $150 put (Last: $1.35)
This reduces the debit for the options outlay to a more affordable $1.44. The downfall would be that should AAPL shares fall precipitously, the capital extraction from those shares would be limited to a net $3.65.
(Apple is a holding in Jim Cramer's Action Alerts PLUS member club. Want to be alerted before Jim Cramer buys or sells AAPL? Learn more now.)
(An earlier version of this column appeared at 8:18 a.m. ET on Real Money, our premium site for active traders. Click here to get great columns like this from Stephen "Sarge" Guilfoyle, Jim Cramer and other experts throughout the market day.)
At the time of publication, Stephen Guilfoyle was Long AAPL.