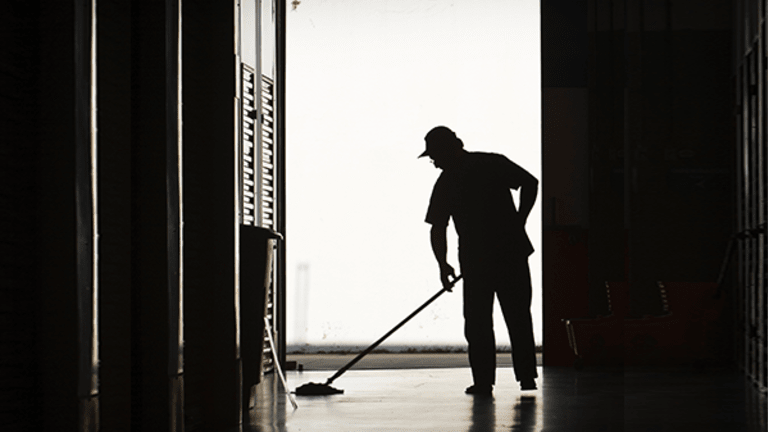 The Truth Behind Middle America's Resentment of Cosmopolitan 'Elites'
Only 37% of U.S. parents think their children will be better off financially than they are.
There's a reason Middle Americans believe the system is rigged against them -- and in favor of so-called coastal elites.
Income inequality.
The forces of technological change and globalization that have transformed the U.S. economy during the past four decades have fueled demand for highly skilled professions that tend to concentrate in cities along the East and West Coasts -- while pushing manufacturing jobs that required less education to other countries or enabling employers to fill the positions with machines.
"Since the early 1980s, skilled workers, particularly those with college degrees and graduate degrees have increasingly located in large urban areas that offer amenities and higher wages," Jaison R. Abel, the head of regional analysis at the Federal Reserve Bank of New York, said in a news briefing on Thursday, Aug. 10.
Additionally, wage growth in the 35 years through 2015 has been concentrated in the top earning sectors. Pay increased 57% at the 90th percentile of wage earners -- the level above 90% of all workers -- and just 24% at the 10th percentile, the level at the opposite end of the spectrum where pay is higher than just 10% of all employees.
That trend has, ultimately, created the greatest inequality in metro areas with the highest income levels. In the New York region, for example, the Fairfield County, Conn., area -- the former headquarters of General Electric Co. (GE) and the home of digital office supplier Xerox (XRX)  -- has the widest gap, with workers at the 90th percentile earning 8.7 times more than those at the 10th.
Area residents earned an average $106,382 a year in 2015, the highest in the U.S. and more than double the national average of $48,112.
General Electric Co. and Apple are holdings in Jim Cramer's Action Alerts PLUS charitable trust portfolio. Want to be alerted before Cramer and the AAP team buy or sell the stocks? Learn more now.
In the San Francisco area, wage growth at the highest income levels is about twice the national average, and in New York City, where banking giants like JPMorgan Chase & Co. (JPM) and Goldman Sachs Group Inc. (GS) are based, it's roughly 1.5 times more.
"San Francisco is a technology hub," Abel noted. "New York City is a financial center. In order to do those sorts of jobs, you're drawing on very specialized skill sets."
While some inequality in a free market is inevitable -- because of different skill sets, experience and education levels -- it can be exacerbated by barriers to credit, schools and housing that prompt some workers to drop out of the labor force, New York Fed President William Dudley said during the briefing. 
Those barriers have left parents increasingly concerned that the American dream -- the idea that anyone from any background who works hard enough can become another billionaire like Berkshire Hathaway Inc.'s (BRK.A) Warren Buffett or a technological wunderkind like Apple Inc.  (AAPL)  cofounder Steve Jobs -- is moving out of their children's grasp.
In fact, only 37% of American parents think their children will be better off financially than they are, according to a Pew Research Center survey.
"This is a deeply troubling finding," Dudley said. "While the 'rags to riches' story has been a popular theme in U.S. history, income mobility in the United States is now notably lower than in many other advanced economies."
Watch More with TheStreet:
Who Holds the Biggest Share of Snap?
It's Not Just North Korea, This is a Stronger Time for Gold
Editors' pick: Originally published August 10.