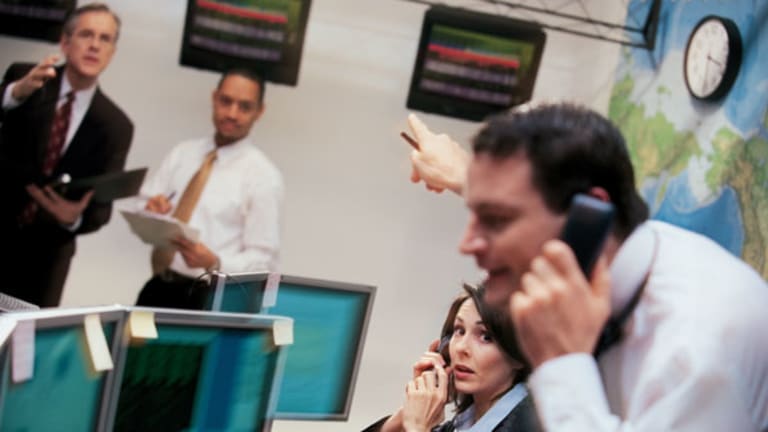 The Small-Cap Screen That Beats the Market
Can small-cap dividend growers outperform again in 2014?
NEW YORK (TheStreet) -- Last Friday, I reviewed the performance of my annual list of small-cap dividend growers, which for the third consecutive year outperformed the S&P 500. More importantly, they outperformed the S&P 600 Small-Cap Index and Russell 2000 Index, which are both more appropriate benchmarks. While three years of outperformance does not necessarily mean that this technique will always be successful, it is worth repeating at the very least.
The theory behind this screen is quite simple. Assemble a group of smaller companies that have been increasing their dividends and appear to be able to continue doing so. I have long been a believer that dividends may be a better indicator of a company's health and prospects than earnings alone. I think this primarily because dividends cannot be manipulated as earnings can. Furthermore, a management team that is increasing the dividend is displaying confidence about the future, another potential positive.
For this strategy, all selected stocks must have:
Market Caps between $500 million and $2 billion,
Regular dividend increases in each of the past five years (special dividends are not included),
Long term debt to equity ratios below 50%, and
Dividend payout ratios below 50% for the trailing 12 months and last two fiscal years.
Last year, 27 companies made the list; this year there are just 17. That is not surprising given the great run in the markets over the past year. The rising tide no doubt lifted several potential candidates above the $2 billion market cap limit. (Perhaps I'll embark on a search for mid-cap dividend growers in the future).
There are several familiar names that also made the cut last year. These include International Speedway Corp (ISCA) - Get International Speedway Corporation Class A Report, J&J Snack Foods (JJSF) - Get J & J Snack Foods Corp. Report, Raven Industries (RAVN) - Get Raven Industries, Inc. Report, Stepan (SCL) - Get Stepan Company Report, Lindsay (LNN) - Get Lindsay Corporation Report, Gorman Rupp (GRC) - Get Gorman-Rupp Company Report, BancFirst (BANF) - Get BancFirst Corporation Report, and Badger Meter (BMI) - Get Badger Meter, Inc. Report.

New to the list this year are mall-based footwear retailer Finish Line (FINL) , uniform rental and facility products company G&K Services (GK) , cleaning solutions provider Tennant (TNC) - Get Tennant Company Report, property and casualty insurer Infinity (IPCC) , payment and information processing company Cass Information Systems (CASS) - Get Cass Information Systems, Inc. Report, regional banks 1st Source Corp (SRCE) - Get 1st Source Corporation Report and Community Trust Bancorp (CTBI) - Get Community Trust Bancorp, Inc. Report, fluid delivery device manufacturer Atrion (ATRI) - Get Atrion Corporation Report and natural gas and electric provider Chesapeake Utilities (CPK) - Get Chesapeake Utilities Corporation Report.
FINL data by YCharts

Together, this group of companies has an average market cap of about $1.05 billion, an average dividend yield of 1.5%, and an average 5-year dividend growth rate of 14%. The group is also very light on debt -- eight of the companies have no long term debt. The average dividend payout ratio for the trailing twelve months is just under 31%.
We'll know in time whether small-cap dividend growers can outperform for a fourth consecutive year. The true test, however, will be performance in a down year for the markets.
At the time of publication, the author held no positions in any of the stocks mentioned.
This article represents the opinion of a contributor and not necessarily that of TheStreet or its editorial staff.
Jonathan Heller, CFA,CFP® is president of KEJ Financial Advisors, his fee-only financial planning company. Jon spent 17 years at Bloomberg Financial Markets in various roles, from 1989 until 2005. He ran Bloomberg's Equity Fundamental Research Department from 1994 until 1998, when he assumed responsibility for Bloomberg's Equity Data Research Department. In 2001, he joined Bloomberg's Publishing group as senior markets editor and writer for Bloomberg Personal Finance Magazine, and an associate editor and contributor for Bloomberg Markets Magazine. In 2005, he joined SEI Investments as director of investment communications within SEI's Investment Management Unit.
  Jon is also the founder of the
, a site dedicated to deep-value investing. He has an undergraduate degree from Grove City College and an MBA from Rider University, where he has also served on the adjunct faculty; he is also a CFA charter holder.