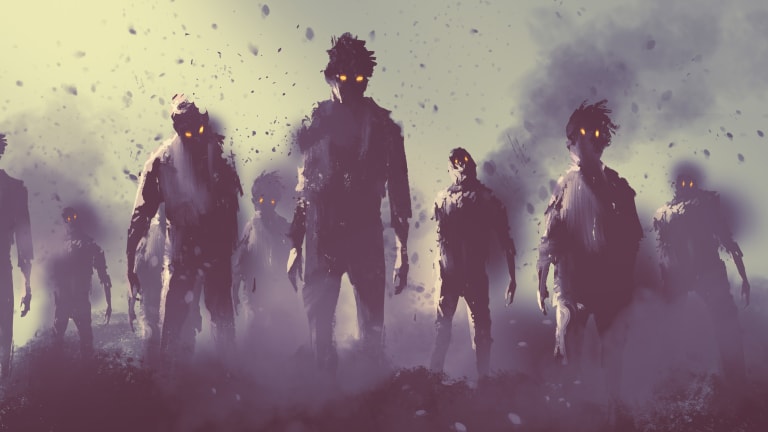 The Scariest Part of the Jobs Report That You Must Know About
This one sector is doing real bad.
This one sector is doing real bad.
(This article originally appeared at 9:32 ET on Real Money, our premium site for active traders. Click here to get great columns like this from Jim Cramer and other writers even earlier in the trading day.)
So yeah, the February jobs report was pretty solid overall.
What marks the 83rd straight month of job creation, coupled with a strong 2.8% increase in hourly wages over the past year, solidifies the Federal Reserve's rate hike next week. In fact, it could start the debate on the Fed raising rates four times this year instead of the three the market now expects. Dot plot expectations on rates for 2018 by Fed members could also tick higher. While the Fed secretly wants to see some inflation in parts of the economy (stock prices are banking on asset reflation), it by no means want people paying 50% more for organic lettuce by the first quarter of 2018.
If you are long consumer and tech stocks, then the jobs numbers should be of comfort. They suggest people could be prepared to spend on a $1,000 Apple (AAPL) - Get Report iPhone with a curved screen later this year, at the same time waiting for a Home Depot (HD) - Get Report contractor to finish their $50,000 kitchen remodel.
But there is a dark underbelly in the jobs report and that is of course, the crumbling retail sector.
Retail trade employment edged down by 26,000 in February for several reasons. First, retailers hired too many people for the holidays. Sales never came back in January (last month of the fourth quarter for retail), so folks got pink slips in February. Secondarily, sales have started off slow in the first quarter thanks to tax-refund delays. And perhaps the biggest issue at play is the continued upheaval in the space.
Trump and your taxes:Watch Jim Cramer lead a roundtable discussion on how investors and retirement savers should position their portfolio.
With the accelerating shift to digital shopping, bricks-and-mortar retailers are finding they have to shutter even more stores. And that means firing more people, as my colleague Michelle Lodge points out.
More pink slips went to workers at J.C. Penney (JCP) - Get Report in February than from any other employer: the venerable retailer will cut 140 stores and slash 5,500 jobs, while the Grand Rapids, Mich.-based Family Christian Stores is shutting down 240 stores and eliminating 1,300 workers.
L.L. Bean aims to trim 10% of its workforce by, in part, offering buyouts to 900 staff. The world's largest retailer, Walmart (WMT) - Get Report , recently slashed 1,000 jobs. Macy's (M) - Get Report is in the process of sending 10,100 people packing as part of a deep reorganization.
Struggling retailers such as Sears, RadioShack, HHGregg (HGG) are also canning an undisclosed number of people as part of a fresh wave of store closures.
So for today, cheer the overall strength of the jobs numbers. They go a long way to support the red-hot stock market. But keep in mind that not all sectors (ahem mining) are doing well, and as a result there is a great deal of risk to stock selection -- perhaps even more so as bad companies have seen their stock prices zoom ahead. 
Employees of TheStreet are restricted from trading individual securities.