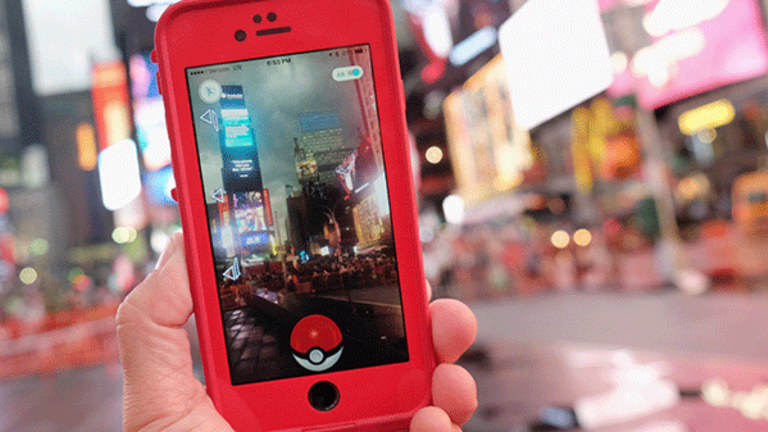 The Pokémon Go Craze Has Struck the Travel Industry
From coast to coast, the tourism industry is responding to the Pokémon Go craze with events and opportunities designed specifically to attract players.
Editor's pick: Originally published August 11.
Who out there understands the importance of snagging a Squirtle or Pikachu?

I for one, do not. Which is another way of saying I don't play Pokémon Go. I don't even pretend to understand the cult-like fascination with the latest incarnation of the Pokémon game, which those of a certain age will remember originally launched in 1996.
But clearly I'm in the minority, because not only is Niantic's new version of the game spreading like wildfire (it's the biggest U.S. mobile game ever, with more than 20 million daily active users according to Survey Monkey), but it's also profoundly impacting the travel and tourism industry.
From Boston to Pasadena, Calif., and throughout the Midwest, tourism industry officials have taken notice of the people of all ages wandering the streets staring into their phones; diving under and over objects; and even walking into hospitals, bathrooms and funeral homes to capture virtual game creatures in the real world.

Welcome to the Pokémon Go craze, which is now attracting more than twice as many users as the dating app Tinder and has also surpassed Twitter in usership. 

In response to such staggering numbers, tourism industry officials far and wide have begun developing increasingly creative Pokémon Go marketing efforts designed to expose Pokémon Go-playing travelers to their communities, events or destinations in new and different ways, as they hunt for magical little game critters.
In Wyoming, Visit Cheyenne officials recently added a new route to the city's historic trolley tours called The Pokémon Express, a journey that takes riders to more than 40 Pokestops, where they hunt for Pokémon while also being shown landmarks and historic buildings. The first two such tours sold out within days of being created.
Meanwhile, in Colonial Williamsburg, Va, there's been a drastic increase in visitors thanks to Pokémon Go. Each day the game draws hundreds of people to the city's historic area, people who might not otherwise have visited, say local officials. Jumping on that momentum, Colonial Williamsburg held its first Pokémon Go Meet Up in July, an event that drew more than 300 players seeking an opportunity to catch rare Pokémon while learning about history.

On the other end of the spectrum, luxury travel service Ziccasso recently launched its new handcrafted Pokémon inspired family tour to Australia and New Zealand.
For a starting price of about $2,499, the tour brings players...err travelers...to specific landmarks in Australia and New Zealand in search of Pokémon. The trip is led by a private tour guide who provides educational context regarding the significance of the landmarks included on the itinerary, while also imparting tips on where to catch particular types of Pokémon.

The growing trend here for those not paying close attention is blurring the lines between travel and game playing, the result of which is players visiting places they might not have otherwise, in order to snag Pokémons in the location-based, augmented reality game.
"Pokémon Go could be the harbinger of a revolution in travel," says William Beckler, creator of the search engine Alltherooms.com, in a blog post he wrote on the topic. "Travel has always been influenced by new technologies, such as trains, planes, automobiles and eventually the web and now new types of online interaction."
The game has made it clear that it can encourage people to interact with the real world in ways they don't normally do, says Beckler.
For the tourism industry, that translates into big potential.
Priceline.com recently questioned more than 1,000 people via Google surveys and found that eight out of every 50 Americans playing Pokémon Go say their decision to travel is influenced by the game. What's more, 44% said they would travel to surrounding cities to catch Pokémon, 7% would travel out of state and 3% would even travel out of the country in search of the fantasy creatures.
To help facilitate all of this globetrotting, or at least roadtripping, Alltherooms recently added a Pokémon Go filter to its search results. Using the filter provides users with details about the number of Pokémon within 500 feet of the accommodations and properties listed on the site. It also handily specifies the type of Pokémon hanging out near a given property.
"Once you're ready to travel, we have the tool to help ensure you're in a place where you will capture the Pokémon," Beckler says.
And while only a small number of Pokémon players have actually reached a level in the game where they're actually traveling in search of Pokémons, that's likely to change in the very near future.
"Say 5% to 10% of the population is playing the game," Beckler says. "Only 5% to 10% of those people have actually gotten to point where they're traveling for Pokémon. There aren't thousands of people on planet who have achieved that level of success in the game yet. It's only amazing players who have achieved that level. But over the next few months, that number will likely go from being hundreds of such players, to millions."
Marketing people are you paying attention to those numbers? Let's hope so.
Those sorts of opportunities and possibilities were certainly not lost on the folks at Mungo Creative Group, an agency responsible for marketing Boston's Outside the Box concert, a summer event on the Boston Commons that this year included such acts as Smash Mouth and Daughtry.
As this year's concert approached, the agency decided to try a new tact to increase foot traffic and attendance. It purchased Pokémon "Lure Modules" and set them up all over Boston Common with the goal of enticing people who might not otherwise attend.
Lures were dropped every 30 minutes during the festival and promoted via Twitter, Facebook, and Instagram using the hashtag #catchemonthecommon.
The ingenious idea paid off, bringing in about 1,000 additional people per day, during the three-day festival.
Mungo Creative Group staff say the players were easy to spot.
"If you're in tune with Pokémon Go, you notice them," says Mungo Creative Group's Art Director Kelly Groglio. "Pokémon Go tends to drain a phone's battery, so oftentimes they have extra phone chargers with them. Also they congregate and stay close to the lures, because the lures refresh every so often. And you can see on their phones the unique gradient of the game."
But beyond the visual evidence of the success of the marketing scheme and the presence of Pokémon Go players, there was the Reddit posts, says Groglio.
In the hours and days after the concert posts like these began showing up:

 "The nostalgic combination of Pokémon and Smash Mouth was unbelievable...I felt like I was in a time machine."

"I was there too. After the concert it seemed like 95% of the folks there were hunting Pokémon."
Groglio said the entire effort was a win-win.

"Once we used the lures to organically get people to the festival, they stayed to check out the music and see what was going on," she notes.
On the opposite coast, Visit Anaheim was equally as quick to tap into the Pokémon Go craze.
Team members there posted a blog on July 11, about the best places to play the game throughout the city
Within 24 hours of the post going live, interest and traffic on the Visit Anaheim site spiked. And when all was said and done, the Pokémon Go blog resulted in the third highest single day of traffic on the website for the past 12 months.
"The hospitality industry and tourism destinations need to understand and adapt to this phenomenon quickly," says Visit Anaheim's Senior Vice-President of Marketing Charles Harris, who points out that it took radio 38 years to accumulate 50 million listeners, and it took Facebook about a year to reach such numbers. "If you look at different technologies, it seems like every new technology's adoption rate is faster and faster then the previous. We've got to understand what's happening in the marketplace and respond to it."
And Pokémon Go, well...just a few weeks.
What's so noteworthy about Pokémon Go for the travel industry is the way it requires physical exploration in the real world in order to capture creatures. Users must physically move around their communities and the world in order to play the location-based, augmented reality game.
All of which is an opportunity for destinations to showcase lesser known tourist offerings.
"This helps Anaheim tell our story...one that people might not necessarily know about the city," says Harris. "People know about Disney, but they might not know about the Packing House or downtown Anaheim. This technology is allowing places like Anaheim to tell their story and share the destination in new ways with people, exposing them to places they may not have gone to before."
But where is all of this headed?
Beckler, of Alltherooms, says some may be tempted to view Pokémon Go as just another game, like World of Warcraft or Second Life. But to view Pokémon Go in the same vein would be a mistake by his estimation. Because those games aim to keep users tied up in a virtual world where they spend all of their time and cash.
Pokémon Go, however, has taken a different, more novel approach.
"It hasn't created a virtual world entirely separate from the real world," says Beckler. "It has created a virtual world overlaid atop the real world, and it has done so exceptionally well."
And therein, lies the opportunity for travel promoters far and wide.