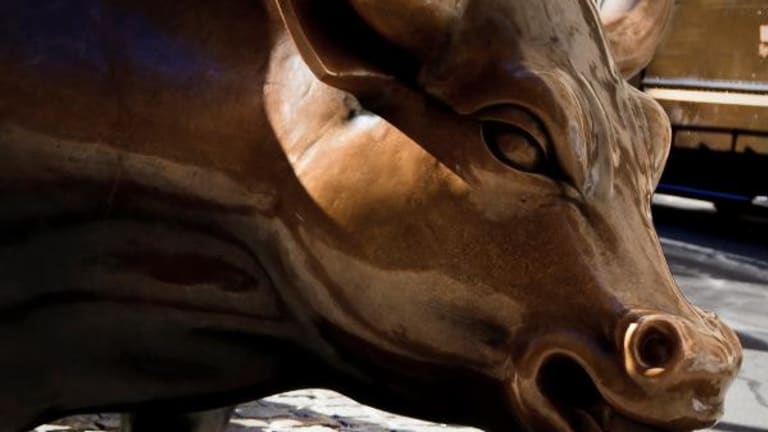 Here Comes the End to the Roaring Bull Market in Stocks
If we look under the hood, there are some signs we need to pay attention to.
We have all been astonished over the long bull market run, well over eight years and counting. The endless predictions of the "end of the bull market', which have been more numerous than I can even count, are fascinating.
As we know from experience, predictions about markets fall far short of their goal, and are a low probability bet. They are fun to talk about and are often lucky guesses; but we also get lucky buying the winning lottery ticket. The market data will tell us all we need to know about direction and trend.
That leads me to discuss what we should do when a trend changes. Certainly, the bull market can rage on, but the odds are against it happening for too much longer. Market patterns are cyclical in nature, and while the timings of the cycles (up and down) are often different, we can certainly point to previous trend changes and how investors' behavior changed.
There is no arguing with the reaction of the crowd. When momentum takes over, it's like a snowball rushing downhill, getting bigger and stronger.
Now, I'm not trying to say there is a monumental shift about to occur, but we can plainly see the conditions for a continued bull run have changed. Those forces that defied even the worst news (like last year's Brexit drop, the election drop and the many macro news events this year) have changed.
Sentiment moves with some powerful momentum, and it is difficult to shift on a dime. But if we look under the hood, there are some signs we need to pay attention to.
Some of the more useful technical indicators, such as moving average convergence divergence (MACD), bullish percent, breadth, volume oscillators, summation index and new highs/new lows are certainly flashing red signs currently.
Those are all momentum indicators, and take quite a bit of effort to move from simple correction or pullback to outright bearish. Yet, up until recently, the price action -- the primary indicator -- was not bearish; that alone was enough to support a bullish posture.
The divergences between price and the other indicators had to be noted and considered. So, when the price action broke hard on the two "torture Thursdays", we could put the price action near the bearish column (certainly for the Russell 2000).
Again, let's understand that pullbacks/corrections can have all the shorter-term indicators line up bearishly, but if the intermediate and longer-term indicators are not showing it, then we could see a shallow pullback.
If the indicators do change however, we will have to change the approach and become more defensive. It's a bit too early for that right now.
This article originally appeared at 08:00 ET on Real Money, our premium site for active traders. Click here to get great columns like this from Jim Cramer and other writers even earlier in the trading day.
More of What's Trending on TheStreet: