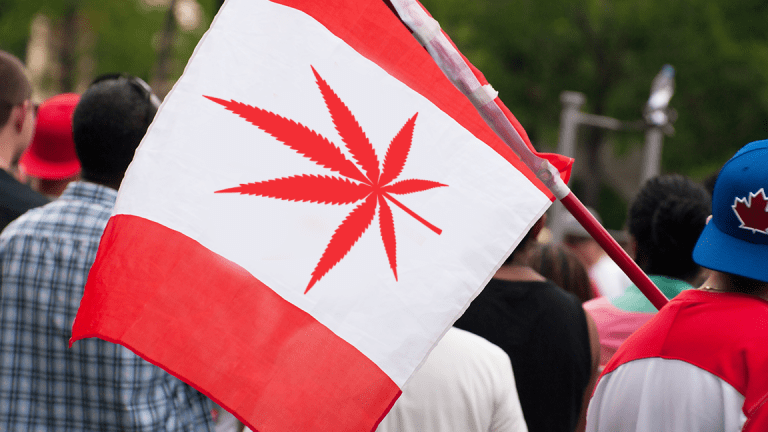 MedMen Enterprises Inc. was the first $1 billion cannabis company in the United States. It operates exclusively in California, New York and Nevada and its headquarters are outside Los Angeles.
This week, it listed shares publicly for the first time. But MedMen found a new public home in Canada, not the U.S. The largest U.S. cannabis company by enterprise value couldn't list shares in its home country.
That's because MedMen and any other U.S.-based weed company that touches the plant can't list on the New York Stock Exchange or the Nasdaq. The two major exchanges don't allow it because weed isn't federally legal in the United States. It doesn't matter what their balance sheets look like, how their corporate management performs or even how many big-name investors they've attracted -- U.S. marijuana companies are by and large prohibited from listing domestically outside of smaller over-the-counter exchanges.
According to NYSE's Listed Company Manual, "The listed company should proactively promote compliance with laws, rules and regulations." Even though MedMen does that in the three states in which it operates, because weed isn't legal at the federal level, the company can't sell shares on a U.S. exchange.
That's why MedMen listed on the Canadian Securities Exchange with a $1.65 billion valuation on Tuesday, May 29, following a reverse takeover that represented one of the largest deals in the legal weed space to date.
MedMen listed on the CSE, an exchange typically regarded as home to mostly smaller-cap companies which has more lax reporting requirements than the likes of the Toronto Stock Exchange.
But MedMen's experience illustrates one many marijuana companies have faced in attempting to manage rapid industry-wide growth in an environment that often boxes them out of traditional capital raising activities. According to Cowen Group, state-sanctioned cannabis sales in the U.S. are estimated at about $7 billion currently and are expected to reach $75 billion annually by 2030.
"We thought it was time. We thought it was time to provide an opportunity for investors from around the world to own a small piece of us," said MedMen co-founder and CEO Adam Bierman.
MedMen operates 18 licensed marijuana facilities in the U.S., employs about 800 people and raised roughly $110 million privately ahead of Tuesday's listing. About 5% of the company's shares will trade on the CSE initially, MedMen said. That means about $82.5 billion in shares are up for grabs, attracting a significant amount of attention to Canadian markets in lieu of U.S. markets.
There are weed stocks that trade on the NYSE, they just don't look quite like MedMen.
There's Scotts Miracle-Gro Co. (SMG) - Get Scotts Miracle-Gro Company Class A Report , but it refrains from touching the plant and instead owns companies that deal with cannabis cultivators through sales of fertilizers and soils. There's AbbVie Inc. (ABBV) - Get AbbVie, Inc. Report , but it's a pharmaceuticals company that developed the first cannabis-based drug approved by the Food and Drug Administration.
The theme continues: "Pot stocks" on domestic exchanges are really no more than companies with some leverage in the cannabis space, as far as current market edicts are concerned.
But Canopy Growth Corp. (CGC) - Get Canopy Growth Corporation Report listed on the NYSE to much fanfare earlier this month. The company has its paws in a number of verticals, and operates eight grow sites in seven countries. Per the NYSE's regulations, Canopy can list on the U.S. exchange because it is headquartered in Smith Falls, Canada, where cannabis is federally legal to at least some degree.
For U.S. companies including MedMen, it's not worth waiting for federal legality to list shares stateside. Offering a public stake in your company can be a significant milestone worth the trouble of looking north.
"With all the excitement and the growth, [shareholders] then become evangelists. They become evangelists for the industry," MedMen's Bierman said. "It's going up and it's going nowhere but permanent, but you need people from around the world to understand that."
For now, those evangelists will have to go through Canada to buy their share of the future. According to Bierman, there's little likelihood his or any other U.S. company will earn a spot on the big board until the path the federal legality is clearer. "We have to end prohibition first and that's a journey 20 or 30 years in the making," he said.