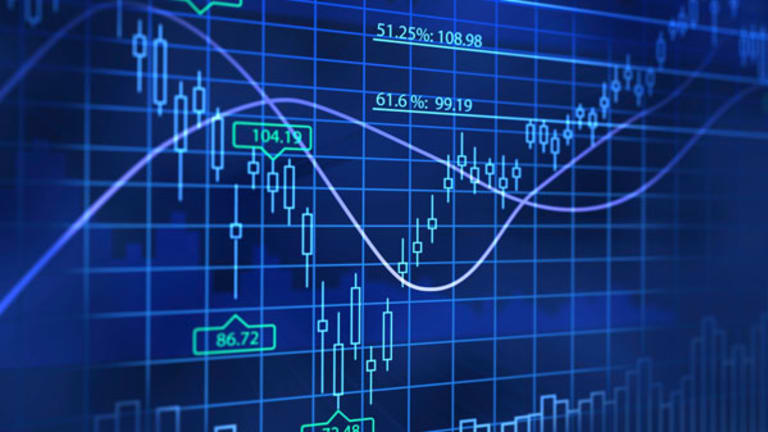 The Housing Recovery Can't Save the Regional Banks
Low interest rates are hurting the regional lenders, but there are still some stock opportunities in the group.
Low interest rates are hurting the regional lenders, but there are still some stock opportunities in the group.
Updated for SunTrust's net interest margin from earnings released today.
NEW YORK (
) -- The mortgage banking business is booming, but regional bank stocks are diving.
Last week when a majority of the regional banks reported earnings, the
KBW Regional Banking ETF
(KRE) - Get Report
declined nearly 1%.
At the same time the broader
Financial Select Sector SPDR
(XLF) - Get Report
, which includes money center banks and insurance companies in addition to regional banks, increased almost 2%.
Some of the biggest losers among regional banks were
BB&T
(BBT) - Get Report
, which declined 8% last week;
Huntington Bancshares
(HBAN) - Get Report
, which was down 7%; and
PNC
(PNC) - Get Report
, which declined a little more than 5% on the week. All three reported earnings last week.
The earnings reports of these and other regional banks (as well as large banks) were characterized by strength in their mortgage banking business, thanks to the recovery underway in the housing market.
Specifically, the most recent housing data showed prices of existing-home sales increased 11.3% in September, while housing starts and permits were much stronger than expected.
These trends, along with the plan by the
Federal Reserve
to purchase up to $40 billion of mortgage bonds every month, should lead to a continued recovery in the housing market going forward, which in turn will help the mortgage business (led by refinancing fees) at all the banks.
With all the good news on the housing front, you would think that the regional banks would have had better stock performance last week. But the major issue with the earnings reports from the three banks mentioned was the pressure on net interest margins.
The net interest margin, often referred to as NIM, is the difference between the average yield earned on loans and investments and the average cost for deposits and borrowings.
Most banks, not just the regional ones, are experiencing pressure on this line item because of the Federal Reserve's policy to keep its target federal funds rate in a range of zero to 0.25%. This policy has been in place since 2008, and the Fed recently announced that it would keep the rates in that range until at least mid-2015.
That isn't good for the banks' bottom lines. According to a study by Jefferies, of 24 regional banks, eight have recently reported a decrease in NIM that was north of 10 basis points (or one tenth of a percent). That is considered a large decline in the industry. This decline is leading management teams at the regional banks to reduce their earnings outlooks, and that's driving these banks' stocks lower.
In the most recent case,
SunTrust
(STI) - Get Report
, reported earnings this morning that included an 11 basis point decline in net interest margin to 3.38%.
While the NIM pressure is certainly a key driver of performance in the group, slowing loan growth is also an issue. Even with low interest rates, businesses are less interested in taking out loans to expand, because of the significant uncertainty surrounding the future of the tax code, health care costs and the fiscal cliff.
It's going to a tough operating environment for the group heading into 2013. That said, there continue to be some bright spots. For instance,
Keycorp
(KEY) - Get Report
was a standout when it released third-quarter earnings that were characterized by an improving net interest margin and impressive loan growth (up 5.1%) for the fifth consecutive quarter.
The company also has a restructuring plan underway that management reiterated would lead to $150 million to $200 million in cost savings. What's more, its shares trade at a significant discount to tangible book value, making them an attractive addition to a portfolio.
Two of the higher quality regional bank stocks that are also worth looking at are
Wells Fargo
(WFC) - Get Report
and
U.S. Bancorp
(USB) - Get Report
. Both of these banks have a history of strong loan growth and solid capital positions. They have consistently returned capital to their shareholders and offer some of the best return on equity in the industry.
These two stocks certainly aren't cheap and trade at a premium because of their high quality. But, if you have a longer investment horizon, the return on equity is a solid reason to consider investing in them, even if you don't buy them at the best price.
-- Written by Lindsey Bell in New York
.
>To follow the writer on Twitter, go to
Lindsey Bell
.