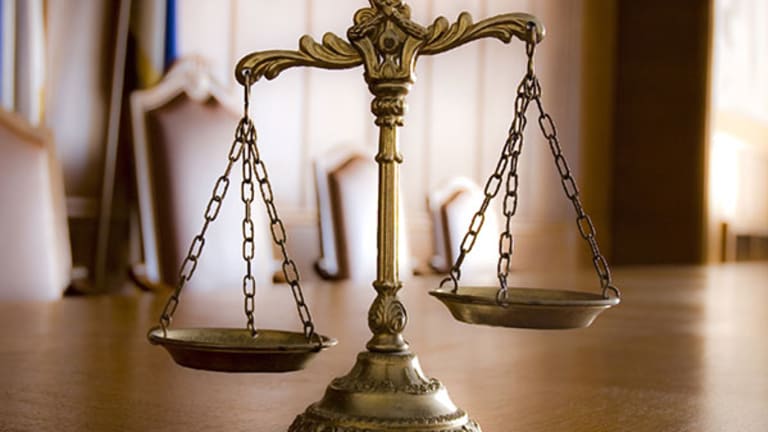 The 'Gnarly 9' Biotechs Will Test the FDA's Mettle
The firms all have drugs they want the feds to bend the rules to approve.
This article originally appeared at 10:26 a.m. ET on Real Money, our premium site for active traders. Click here to get great columns like this from Adam Feuerstein and other writers even earlier in the trading day.
Call them the "Gnarly Nine."
The nine biotech and drug companies below are each developing different medicines, but have a common mission: to convince the U.S. Food and Drug Administration to grant approval of their respective drugs based on clinical data requiring the agency to bend, tweak or even maybe lower current standards. Two companies, PTC Therapeutics (PTCT) and CytRx (CYTR) , even believe they can secure FDA approvals with a submission consisting entirely of negative data from failed clinical trials.
That would be a nifty trick, but then, President Trump called the FDA drug approval process "slow and burdensome" in his speech to Congress last week. Trump hasn't offered up specific FDA reforms or even appointed a commissioner, but his comments and tweets parrot a desire by some to lower or even remove the efficacy thresholds the agency currently uses to approve new drugs. So, what happens to The Gnarly Nine will be an interesting test case for the FDA in the age of Trump.
Let's meet the members of the Gnarly Nine:
Alkermes (ALKS) is going to the FDA with a clinical data package consisting of three phase III clinical trials of ALKS-5461 in treatment-resistant depression. Two of the three studies failed to hit their primary endpoints. Alkermes argues the "totality" of the depression data shows ALKS-5461 is effective. The company plans to share those pooled study data with the FDA at a meeting in the second quarter, followed by a planned submission in the second half of the year.
CytRx blew up last July when aldoxorubicin came up a zero in a phase III study of patients with sarcoma. Instead of accepting defeat gracefully, CytRx deleted half the patients enrolled in the study and re-analyzed the data to produce an outcome showing aldoxorubicin worked. The company's stated plan is to file for the drug's FDA approval in the fourth quarter.
Dynavax Technologies (DVAX) : The FDA has rejected Heplisav-B, the company's preventative hepatitis B vaccine, twice. Dynavax recently resubmitted yet more data to the FDA, hoping to overcome the agency's objections. An approval decision is expected on Aug. 10.
Intra-Cellular Therapies (ITCI) managed to score a modest win in a phase III study of its schizophrenia drug ITI-007 in September 2015. One year later, a second phase III study, same drug, same schizophrenia indication, flopped badly. Later this month, Intra-Cellular is meeting with the FDA to discuss the mixed bag of ITI-007 clinical trial results and get agency feedback on filing a new drug application.
Novan (NOVN) has scheduled a meeting with the FDA in the third quarter to discuss the "entirety" of the SB204 development program in acne. Like others in the Gnarly Nine, Novan has some explaining to do after two phase III studies conducted concurrently came up with a muddled mix of mediocre results. Novan would like to seek approval for SB204 in acne in the first quarter of 2018 without having to conduct another clinical trial.
Portola Pharmaceuticals' (PTLA) anticoagulant betrixaban failed -- just barely -- a phase III study last March, although an "exploratory" analysis of the same data showed a positive reduced risk for blood clots. Portola submitted an NDA, the FDA accepted it and told the company an advisory committee meeting would not be convened. Is that an encouraging or discouraging signal from the regulators? Investors will find out on June 24 when FDA announces its betrixaban approval decision.
PTC Therapeutics: As mentioned above, ataluren has a bad habit of failing phase III clinical trials. Across studies for cystic fibrosis and Duchenne muscular dystrophy caused by nonsense mutations, PTC's drug has never demonstrated a statistically significant benefit for patients. PTC essentially forced FDA to review the ataluren data in Duchenne by filing for approval "over protest." The FDA decision is expected on Oct. 24.
Rigel Pharmaceuticals (RIGL) has told investors to expect a completed NDA for fostamatinib in immune thrombocytopenia to land on the FDA's desk by the end of March. Like others in the Gnarly Nine, that application will consist of mixed data from phase III studies that achieved and missed primary endpoints.
TG Therapeutics (TGTX) : What happens when a company seeks accelerated approval for a cancer drug in a patient population where there is no unmet medical need, and where older drugs might actually benefit patients more? That's the interesting conundrum facing TG Therapeutics as it plans to submit an anti-CD20 monoclonal antibody ublituximab for FDA approval as a combination therapy with Imbruvica in patients with high-risk chronic lymphocytic leukemia.
Here is how the stock prices of the Gnarly Nine have performed over the past year, spread across two charts for easier viewing and compared to the SPDR S&P Biotech ETF (XBI) .
Employees of TheStreet are restricted from trading individual securities.