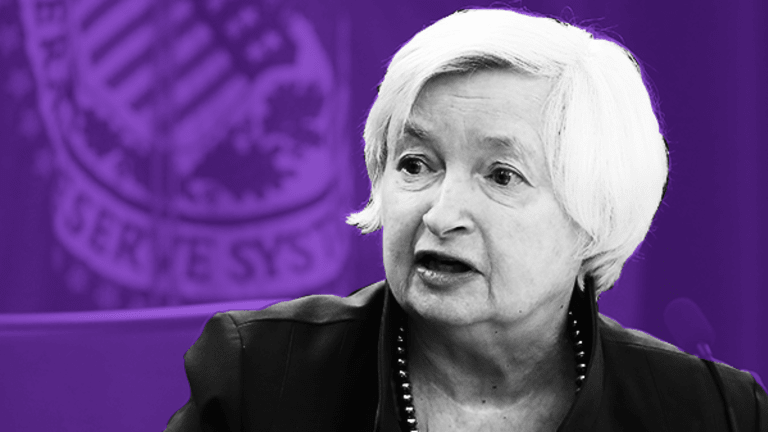 The Federal Reserve Will Have an Insane $10 Trillion in Assets, Top Expert Warns
Brace yourself.
Even though the Federal Reserve has been telegraphing a September start date for the unwinding of its massive $4.5 trillion balance sheet, one veteran market expert is buying this.
Peter Schiff, CEO of Euro Pacific Capital, said it's "impossible" for the Fed to unwind its balance sheet. "They're going to blow it up even bigger," he said in an interview with TheStreet. "The balance sheet is going to go to $10 trillion. There is no way that they can unload these treasuries and mortgage backed securities."
When asked about the Fed's recent specificity on its balance sheet unwinding plans, Schiff still wasn't buying it. "I don't care what they told us," he said. "They like to talk - let's see what they do. They were talking about raising interest rates for years before they did it."
Schiff said even if the Fed just stopped reinvesting the proceeds from its existing bonds, it would send mortgage rates up. "That would crash the housing market," Schiff noted.
Even if the Fed does trim its balance sheet, he expects it to be expanded again during the next recession.
Watch the full interview with Schiff here. 
Don't miss these top stories on TheStreet:
We Might Have Unlocked the Secret Behind Amazon's Big Deal for Whole Foods
Berkshire Hathaway Stock Reaches All-Time High on S&P's Vote of Confidence