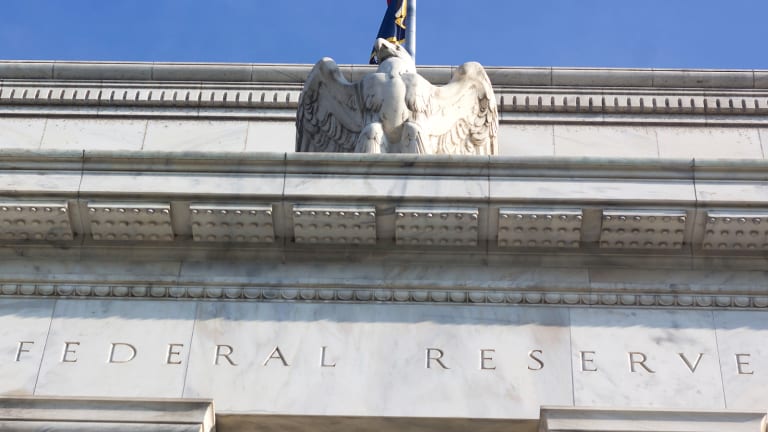 The Fed Lulled Wall Street Into Expecting More Action
Bryce Doty, senior fixed income manager at Sit Investment Associates, said investors need a rising rate strategy, and he has the ETF for the job.
The Sit Rising Rate ETF (RISE) - Get Free Report is down 5.6% since it was launched in February. Most investors at that time expected rates to be substantially higher by now but that has not been the case. Bryce Doty, senior fixed income manager at Sit Investment Associates, said the Federal Reserve essentially fooled -- or lulled -- Wall Street into expecting far more action.
"You saw employment come down, we are basically at full employment. You've seen low inflation, but the Fed worries about employment cost index and that's hovering right around their 2% target," said Doty, whose exchange-traded funds invest in exchange-traded futures contracts and options on futures on two, five and 10-year U.S. Treasury securities.
Doty said he started the rising rate strategy three years ago for institutional bond clients. He said the RISE ETF is meant to be used in conjunction with an individual investor's existing bond portfolio.
"It's meant to smooth out the ride," said Doty. "With how volatile things have been, people are looking forward to having some peace of mind."
Doty said the RISE ETF focuses on the two- and five-year part of the curve, which will move the most when in fact the Fed does make a move. He said the ETF will "pop" as the Fed hikes and the curve flattens.
And while Doty does not believe the Fed will hike rates in the near future, he expects the bond market to be volatile as Chairwoman Yellen strings the market along. The most important thing to listen to in his opinion is the Fed's justification for their inaction.
"If they continue to focus on equity indices and Chinese policies, you are going to see people expect them to do something late into next year," said Doty. "But if they pivot back to what they had been focusing on - the domestic economy - there's odds that they could move rates in December and that would be quite a shock."