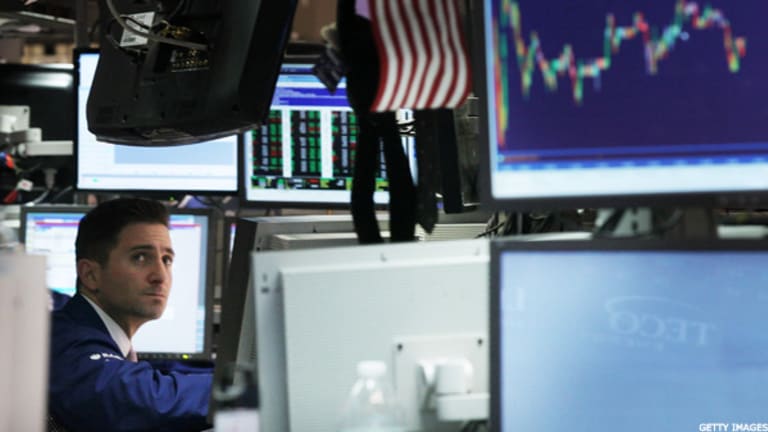 The Day Ahead: Burnin' Up for Your Love
The market may be tempting you, but beware these multiple warning signs.
The market may be tempting you, but beware these multiple warning signs.
Inspirational Weekend Investing Motto:
If you don't know what you are looking at, stop looking.
Love: We all want to find it and be embraced by its comforting arms. Some never find it; some do and let it slip through their hands like sand. We strive for love in social settings -- and at work, where we yearn for praise from the boss and stick pins in a voodoo doll when it's not received.
.
Friends, let me be clear (thanks for the line, O) -- the stock market and its plethora of companies want your love and attention. Whether you choose to give it is a personal decision that should be based on facts and instinct. I have chosen to show no love to the market for weeks on end. Do I want to shower the market with affection? Of course I do, especially given these more-attractive valuations, a reset news-flow button and charts that look mighty tantalizing -- if one zeroes in on the bountiful upside instead of the gruesome interaction unfolding at pivotal support points.
During the next few days you will be tortured by endless variations on
Apple's
(AAPL) - Get Report
quarterly "bomb" and on how, even though the company has unveiled new products, these constitute mere upgrades (which I do not believe). In the same sector, the chatter will center on
Amazon
(AMZN) - Get Report
being a grossly overvalued stock given its fundamentals, while still enjoying a stock price that's defying anything we've been taught in the textbooks. What do I say?
Ignore, ignore, ignore
and go find other earnings-call transcripts to read through, as it's "butterface" time at the O.K. Corral.
Stocks deserve what they're getting, as incremental information during the irrelevant earnings season is pointing to increasingly worse potential future earnings outcomes. That's the #HonestAbe truth, with no plays on words. You may be tempted to venture into the forest and buy beaten-down early-economic-cycle names (materials, industrials and so on) with global exposure for fresh positions. You may wish to add to a position at a cheaper price in the hopes that the next six months won't be as bleak as Mr. Market is expressing today. But, before you do so, you will not want to see this stuff below -- which we are in fact seeing -- and you would not want to see the market reacting to it in such a harsh manner.
One could look beyond the culmination of these real-life events, and one could shine a better light on certain stocks being billed as oversold -- but only if the market signals this stance is warranted and won't severely punish the brave. The crew I run with advises continued caution.
Off the Chain
First thought on Apple earnings: Everyone in the name should be prepared for this being an operating-margin story.
First thought on Amazon earnings: We saw the exact same market response to an earnings miss in the previous quarter from a company that needs to work on its disclosure practices.
Under Armour (UL) - Get Report: I'd said the stock was overvalued and not to buy into earnings. Inventory has now been worked down significantly (it was eye-popping) and we're seeing new product penetration and marketing investments. As a result, I now have interest.
At the time of publication, Sozzi had no positions in the stocks mentioned, although positions may change at any time.
Brian Sozzi is Chief Equities Analyst for NBG Productions. In this capacity, he is responsible for developing independent financial content and actionable stock recommendations (including ratings and price targets) for an institutional and retail investor base. In addition, Sozzi is the Editor in Chief of the "Decoding Wall St." investor education online platform.