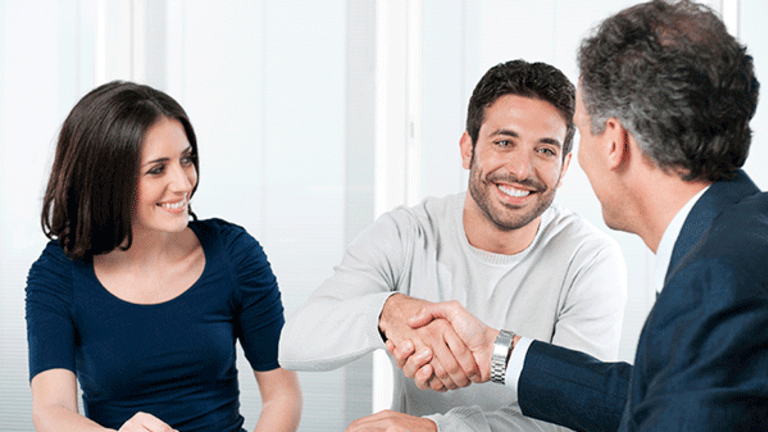 Publish date:
The Big Reason You Should Buy Assurant: 13 Years of Dividend Growth
This insurance company has increased its dividend for 13 consecutive years.
This insurance company has increased its dividend for 13 consecutive years.
Like other financial stocks, insurance company Assurant (AIZ) - Get Report , has seen its stock price jump more than 30% over the past year.
With further interest rates hikes around the corner, Assurant could bring investors sizeable returns.
A Fortune 500 company, Assurant focuses on the housing and lifestyle markets. The company has received significant traction in the mobile device, consumer appliances, and vehicle protection services.
With approximately $30 billion in assets as of December 2016, Assurant is a relatively small insurer. Berkshire Hathaway (BRK.A) - Get Report (BRK.B) - Get Report , Allianz, Zurich Insurance (ZFSVF) , Aviva (AIVAF) and Sun Life Financial (SLF) - Get Report are all much bigger in size.
However, to its credit Assurant has managed to piece together annual revenue of $7 billion to more than $10 billion over the past few years. The company's earnings per share also peaked last year at $9.23.
Net income increased to $565.4 million in 2016 compared to $141.6 million in 2015, on account of smaller losses and exit-related charges from Assurant Health's runoff operations.
While insurance as a sector is often baffling for the lay-investor, one should look at Assurant as an income stock with a 2.1% yield and track record of paying 13 years of rising payouts. About $995 million were returned to shareholders in share repurchases and dividends in 2016.
As a result, price-to-cash flow (P/CF) is of strategic importance.
AIZ trades at 45.6 times cash flow compared to the industry average of 11.8 times and Assurant's trailing 5-year average of 19.5 times. The S&P 500 trades at 12.6 times.
Clearly, Wall Street offers premium valuation to Assurant. With five-year earnings growth estimates of 26%, Assurant is poised to deliver solid earnings.
For 2017, Assurant has guided operating income to remain approximately level with 2016's levels.
Assurant trades at a price-to-book value (P/B) of 1.3 times. While this is lower than the Aon plc's (AON) - Get Report5.7 times, Assurant doesn't trade cheaper against sector peers like RenaissanceRe Holdings (RNR) - Get Report at 1.3 times, Endurance Specialty Holdings (ENH) at 1.27 times and Allied World Assurance (AWH) at 1.3 times P/B.
The above valuation analysis clearly indicates that Assurant is currently priced to perfection.
---
As we've explained Assurant is an excellent income opportunity. If you're looking for other income opportunities we know another way you can add a steady stream of dividend income every month... and it's practically guaranteed by the IRS. The company signing the checks might not be one that you've heard of. However, Silicon Valley's top CEOs - think Mark Zuckerberg and Larry Page - know that its product is invaluable.
Click here for the full story.
The author is an independent contributor who at the time of publication owned none of the stocks mentioned.