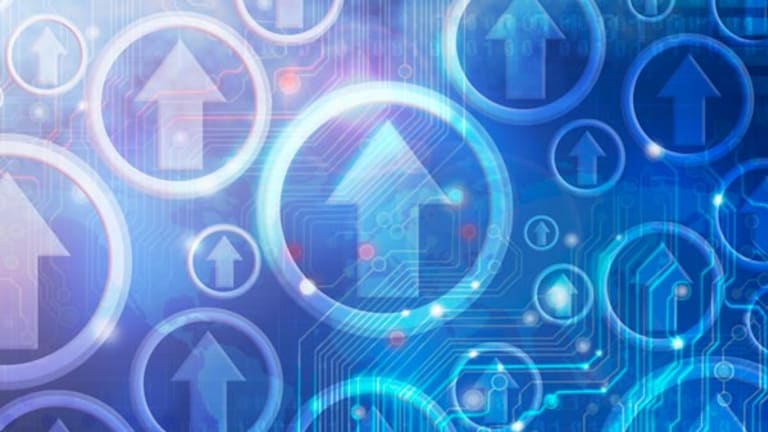 The Best of Kass
Here are some highlights from hedge fund manager Doug Kass' trading diary this past week.
NEW YORK (TheStreet) -- Doug Kass of Seabreeze Partners is known for his accurate stock market calls and keen insights into the economy, which he shares with RealMoney Pro readers in his daily trading diary.
Among his posts this past week, Kass wrote about why the VIX may be pointing toward a market top and why he's buying shares of Avon again.
Please
click here for information about subscribing to
RealMoney Pro
.
> > Bull or Bear? Vote in Our Poll
Fast (but Questionable) Talk on 'Fast Money'
Originally published on Friday, Aug. 24 at 12:41 p.m. EDT.
Choose your side of the argument
A Piper Jaffray analyst is talking up the market of "Fast Money" now.
One of his primary drivers for a better
(1550 six-month target) is that investors are fearful and that sentiment is poor.
To be sure, retail investors have shunned equities, but, as I have written, that is not the only measure of sentiment. So, he may be right about the market, but he is wrong about sentiment.
> > Bull or Bear? Vote in Our Poll
In fact, sometimes I think some of these talking heads take stuff out of the air with a key emphasis on confirmation bias.
Below is a compilation of what I have written on the subject of investor sentiment over the last week with recent updates.
Choose your side of the argument.
"There are times when the market gives the impression it is fading into nothingness. Volume becomes very low, trading ranges become very small, volatility becomes very low. Also, there is very little change in market levels, and day-to-day fluctuations are minimal. Looking back at history, when that happens, it is almost always a sign of a market high point."
-- Dick Arms
The market has risen against a backdrop of very low volume, leading the way for high-frequency trading strategies (tied to price momentum) having an exaggerated impact on stock prices.
As stock prices have risen, investors have grown increasingly complacent, and many strategists and commentators have said that market participants should be ignoring the rotten volumes.
Renowned economist Dr. Hyman Minsky wrote that "stability begets instability ... the more stable things appear, the more dangerous the ultimate outcome will be because people start to assume everything will be all right and end up doing stupid things."
We may be at a mini-Minsky moment right now.
Specifically, in looking at various sentiment gauges -- namely, the AAII and Investors Intelligence surveys and the VIX -- the growing bullish consensus seems to be turning into a stampede.
The AAII survey just came out this morning, and bulls have moved to a five-month high. Bulls rose to 42.0% from 36.8% (the highest since late March). Bears fell to 25.9% from 28.1% (lowest since late March). Neutral readings fell to 32.2% from 35.1% Importantly, the spread between bulls and bears rose to +16.1 from +8.8 (highest since late March).
Investors Intelligence (I have always thought the term was an oxymoron!) yesterday morning reported that bulls were starting to stampede, as bullish sentiment rose from 43.6 to 47.3 (the highest level in almost five months) while bears dropped from 26.6 to 24.7 (the lowest level since May 2012).
The VIX is my favorite way of measuring sentiment.
The VIX was originally introduced by the CBOE in 1993. At that time, it represented the weighted measure of the implied volatility of eight S&P 100 at-the-money put and call options. In 2003, it was expanded to use options based on a broader index, the S&P 500, which allows for a more accurate view of investors' expectations of future market volatility.
VIX values greater than 30 are generally associated with a large amount of volatility as a result of investor fear or uncertainty, while values less than 20 generally correspond to less stressful, even complacent, times in the markets.
The VIX closed last week at a multiyear low of 13.45. (It edged up to around 15.8 in yesterday's trading.)
The VIX is an uncanny forecaster of market tops and bottoms. A high and peaking VIX typically indicates a market bottom, and a low and bottoming VIX often spells out a market top.
This month is the fifth time in more than two years that the VIX has hit 15.0 or less.
Each time the VIX made a low of around 15 or less, the S&P 500 made a decisive short-term peak.
Typically, the decline in the markets off a low VIX is quick and relatively severe. On average, the S&P dropped by about 10% (and took about two months to correct), with the smallest decline of 6% in February 2011 and the largest drop of 19% in July 2011. (If we go further back in history, the same relationships hold; complacent markets are almost always associated with market peaks and vice versa).
At the time of publication, Kass was short SPY
.
Buying Avon, Again
Originally published on Friday, Aug. 24 at 10:30 a.m. EDT.
The shares are sufficiently deflated again to reconsider this investment.
I am reestablishing my
Avon Products
(AVP)
long on the hopes of a takeover.
Although I would never buy a stock simply on takeover rumors, the shares are sufficiently deflated again to reconsider this investment.
Meanwhile, my Gnome continues to hear that
Coty
might re-emerge as a bidder (at a slightly lower price of $24.75 previously offered).
At the time of publication, Kass was long AVP common stock and calls.
Doug Kass is the president of Seabreeze Partners Management Inc. Under no circumstances does this information represent a recommendation to buy, sell or hold any security.