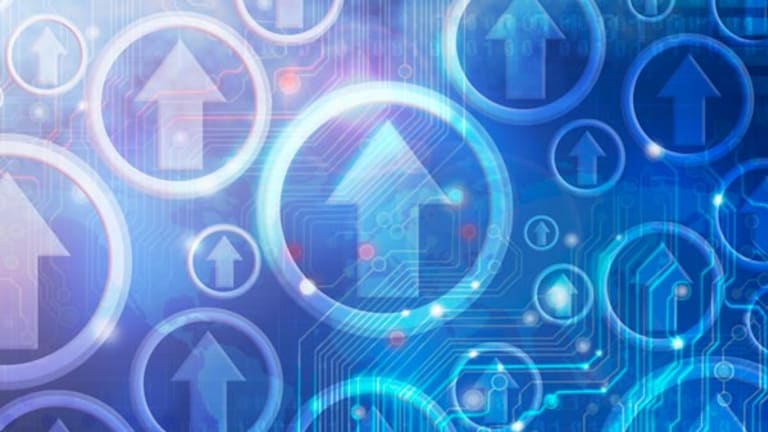 The Best of Kass
Here are some highlights from hedge fund manager Doug Kass' trading diary this past week.
NEW YORK (TheStreet) -- Doug Kass of Seabreeze Partners is known for his accurate stock market calls and keen insights into the economy, which he shares with RealMoney Pro readers in his daily trading diary.
Among his posts this week, Kass discussed why recent economic data are consistent with not-too-shabby growth, why blame for the Facebook IPO mess should go to all the investors who scrambled to buy the stock, and why equities are undervalued.
Please
click here for information about subscribing to
RealMoney Pro
.
Data Review
Originally published on Thursday, May 24 at 10:44 a.m. EDT.
It is important to recognize that the releases are consistent with real GDP growth of about 2.5%.
Let's review this morning's domestic economic data.
> > Bull or Bear? Vote in Our Poll
But first, despite some weakness, it is important to recognize that the releases are consistent with real GDP growth of about 2.5%, which is not great but not a disaster -- more of a muddle-through backdrop, which remains my baseline expectation, and given valuations today, arguably more than discounted in the
S&P 500
.
April durable goods rose by 0.2% (month over month), in line with forecasts, but much of the strength was in volatile aircraft orders. Adjusted for this, orders dropped by 0.6% compared to a decline of 0.8% in March and expectations of an increase of 0.8%. This and the core capex shipments data are consistent with sub-2% real growth in the second quarter.
Let's hope that the history of the first month of a quarter being weak followed by two months of strength comes true in the immediate future.
In contrast to weak orders, the May flash PMI was strong (53.9), though down from the previous month's 56 reading. This is consistent with better-than-2.5% real GDP.
Lastly, the initial jobless claims were in line and consistent of private jobs growth greater than 170,000 per month.
All in all, I continue to expect 2% to 2.5% real GDP growth this year in the U.S. Add on some inflation, and nominal growth will exceed 4.5%, which should translate into S&P revenue and corporate profit growth of 6% to 7% in 2012.
My expectations are now above the market's expectations.
As I mentioned in today's opener, stocks are priced inexpensively against corporate profits, margins and return on investment, private market values and interest and inflation rates.
At the time of publication, Kass had no positions in stocks mentioned.
More Blather -- Caveat Emptor
Originally published on Wednesday, May 23 at 9:40 a.m. EDT.
Blame the buyers and the business media.
Surprise No. 18: Facebook's (FB) - Get Meta Platforms Inc. Class A Report IPO fizzles. The new offering is priced at a $70 billion equity capitalization but opens flat and breaks issue price in the first day of trading.
-- Doug Kass
There is a lot of discussion regarding who is to blame regarding the awful XXXXXXXX IPO.
Was it the investment bankers (who reduced their sales and profit estimates a few days before the offering) or the
Nasdaq
(software glitch)?
How about blaming the buyers?
I do.
Frankly, the buyers (both institutional and retail) were greedy, as they thought this was a freebie (a chance for instant profits).
How many buyers actually read the company's prospectus? (I did, and its content is why my surpise for 2012 that the market price for XXXXXXXX would immediately break its offering price came true.)
Secondarily, I blame the business media, including
CNBC
and
Bloomberg
; they fueled the fire with nonstop hype over the last year.
Shame on all of them.
At the time of publication, Kass had no position in stocks mentioned.
Brokedown Palace
Originally published on Wednesday, May 23 at 8:02 a.m. EDT.
Being anticipatory clearly has not paid off this month.
Gonna leave this brokedown palaceOn my hands and my knees, I will roll, roll, rollMake myself a bed by the watersideIn my time, in my time, I will roll, roll, roll.-- Grateful Dead, "Brokedown Palace"
A perfect storm of negatives continues to weigh down on equities.
Greece, the disaster known as the XXXXXXX IPO (I promised yesterday not to mention the name!), slowing growth in China, mixed economic signals in the U.S., high-profile profit disappointments, continued commodities deflation, Japan's debt downgrade and a technical breakdown in world stock prices have formed a toxic cocktail for investors.
Nothing makes me happier than to buy weakness when I am convicted.
While I continue to view the economy and markets as better positioned in 2012 than in 2011, I am a realist, and I recognize that investors have been wounded (and demoralized) and are likely to sit on their hands while they monitor the U.S. economy and wait for developments in Europe to stabilize.
Being anticipatory clearly has not paid off this month.
With macroeconomics heavily dictating microeconomics, we will have plenty of data to analyze in the next 24 hours, including (but not excluded to) PMIs in U.S., China and Europe.
I remain of the view that there is outstanding long-term value in the U.S. stock market today.
Stocks are remarkably inexpensive relative to interest rates, private market values, returns on invested capital and corporate profits.
I am less confident when that value will be unleashed.
I am approximately 45% net long (not including my short bond position).
As I wrote yesterday, I will recalculate my
S&P 500
fair market value calculation after this week's PMIs are released.
At the time of publication, Kass had no positions in stocks mentioned.
Doug Kass is the president of Seabreeze Partners Management Inc. Under no circumstances does this information represent a recommendation to buy, sell or hold any security.