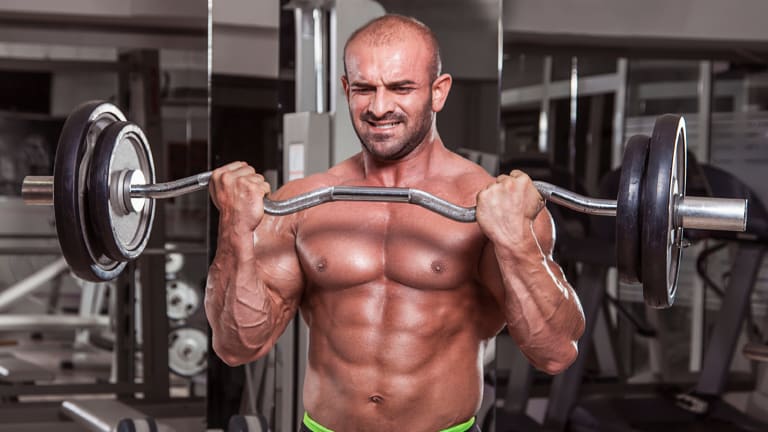 The 3 Biggest Discount Gyms in America
Discount gyms charging as little as $10 a month are exploding in popularity, and these three chains are leading the way.
NEW YORK (TheStreet) -- Discount gyms offering affordable memberships and endless rows of cardio machines are exploding in number and popularity, and one prominent chain may even soon go public.
On May 26, Planet Fitness, a fast-growing chain owned by private equity firm TPG Consumer Partners, filed draft documents for an initial public offering. The submission to the Securities and Exchange Commission (SEC) doesn't disclose what ticker symbol the company would be listed, and the number of shares to be sold and the price range have yet to be determined, according to Planet Fitness.
Should Planet Fitness raise cash via an IPO, it would be well-positioned to expand even more aggressively in what remains a very fragmented gym facility industry.
According to research firm IBIS World, the 50 largest gym companies in the country together control only about 30% of the market, and there are only a dozen or so companies that own more than ten centers. Currently, there is only one publicly traded gym compan-- Town Sports International (TOWN) - Get Towne Bank Report, which operates popular brands such as New York Sports Club and Boston Sports Club in over 150 locations along the East Coast. Lifetime Fitness, a high-end gym operator, was purchased by Leonard Green & Partners and TPG Capital in 2015 in a transaction valued at more than $4 billion.
TheStreet takes a look at the three of the biggest discount gym chains in the business today, ranked from smallest to largest.

1. Retro Fitness
Founded: 2002
Founder: Eric Casaburi
Membership costs: $20 a month
Number of locations: 132 in the U.S.
Primary regions: Northeast
Total revenue: Undisclosed
What it's known for: Bright orange and yellow branding and fitness equipment; founder was on popular show "Undercover Boss" in 2013
"We are at 132 locations right now, we will open 30 to 40 this year, and are looking to open 50 to 100 per year," said Retro Fitness founder Eric Casaburi in an interview with TheStreet at the International Franchise Expo. Newer markets for Retro Fitness are in prime locations for baby boomers such as Jacksonville and Orlando, Fla., where retirees are looking to improve their health and live longer. A visit to Retro Fitness for $20-a-month is an easy sell to a boomer. According to Casaburi, Retro Fitness is "making money" and cash flow positive.
One way Retro Fitness is seeking to differentiate relative to larger rivals in Planet Fitness and Anytime Fitness is through the use of technology. The chain is developing tools for members that may be wearing Apple's (AAPL) - Get Apple Inc. Report Apple Watch or a Fitbit (FIT) - Get Fitbit, Inc. Class A Report. "Fitness wearables is something we adopted early, we are looking over the next two quarters unveiling some amazing technology in our gyms that will blow our members minds -- it will be able to track your fitness when you are walking outside, or on one of our treadmills," said Casaburi.

2. Planet Fitness
Founded: 1992
Founder: Chris Rondeau
Membership costs: $10-a-month base; $19.99 premium
Number of locations: Opened its one thousandth club in Washington, DC on June 9
Primary regions: Northeast; Central
Total revenue: $211 million in 2013, according to Moody's
What it's known for: Bright purple interiors and gym equipment, open 24 hours, guests can come for free if a member has a premium membership, tanning beds
A customer can be asked to leave a Planet Fitness for repeatedly violating the "lunk alarm," which rings loudly if someone makes noisy, intimidating grunts while working out. Planet Fitness, according to founder Chris Rondeau, wants to be the non-intimidating place to grab a workout.
If it were to stop accepting new agreements today, Planet Fitness would have a development pipelineof at least 500 additional locations. "Being healthy is becoming more mainstream," said Rondeau in an interview with TheStreet in December.
3. Anytime Fitness
Founded: 2002
Founder: Chuck Runyon
Membership costs: Average cost is $40 a month, but exact price depends on location 
Number of locations: Over 3,000 in all 50 U.S. states and in 20 international markets
Primary regions: Northeast, Central
Total revenue: Projected system-wide sales of $1.1 billion in 2015, growing 14% year-over-year, according to the company
What it's known for: Tanning services, 24/7 hours, members have access to all locations, outdoor classes, largest gym operator in Australia with 400 locations
"The fact is that you have less hassles with the experience, it's a quicker workout, alongside a friendly staff that takes away the fear and intimidation for members", explained Anytime Fitness founder Chuck Runyon on his chain's appeal. Anytime Fitness banners are popping up in local strip mall centers, notably inside of old Blockbuster sites. The membership mix is split about 50/50 between male and female, with the average member age at 30 years old.
Today, Anytime Fitness' newer locations are kicking it up a notch. They have more functional space, points out Runyon, including personal training areas. "We are also doing pop-up fitness, outside the club in your local park with a trainer or a group," says Runyon, capitalizing on the growing popularity of outdoor endurance races such as Tough Mudder and Spartan Race. Every Saturday in May, for example, Anytime Fitness offered free outdoor bootcamp sessions.
Although Anytime Fitness plans to open 350 locations per year for the next six years, Runyon doesn't believe the company needs the cash from an IPO to make it happen. "We do not have any plans to IPO, and we really don't have any need -- we are well financed."
This article is commentary by an independent contributor. At the time of publication, the author held no positions in the stocks mentioned.