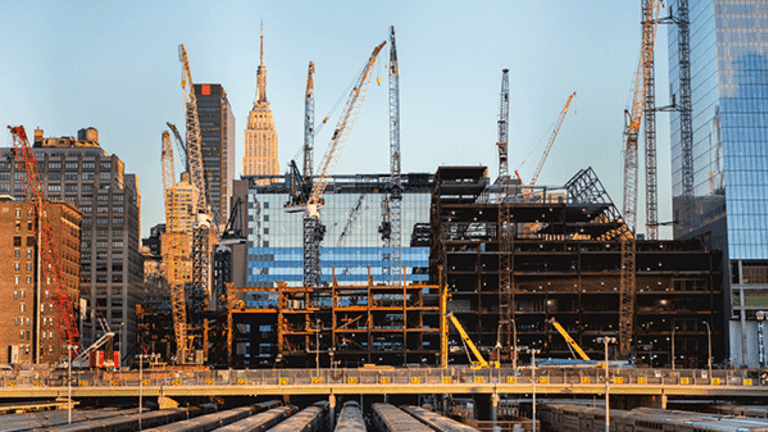 The 10 Most Expensive Zip Codes to Live in the U.S.
They call them coastal elites for a reason. Twenty-three of the top 25 priciest zip codes in the country are located in New York and California, according to data reviewed by TheStreet.
according to data compiled by Property Shark.  
While most of the zip codes on this list are located in two of the country's largest states, Florida's Miami Beach does appear in the top-five most expensive locales. 
Property research firm Property Shark determined its list by looking at the median price of residential transactions that closed in 2016, including co-ops, condos, single and two-family homes.  TheStreet takes a look at the top 10.
10. Portola Valley, CA
Zip Code:94028
Median Home Selling Price: $2,815,000
9. Los Altos, CA
Zip Code: 94022
Median Home Selling Price: $2,831,250
8. Palo Alto, CA
Zip Code: 94301
Median Home Selling Price: $2,935,000
7. Beverly Hills, CA
Zip Code: 90210
Median Home Selling Price: $3,128,250
6. TriBeCa/Financial District, New York City
Zip Code: 10007
Median Home Selling Price: $3,349,657
5. Santa Monica, CA
Zip Code: 90402
Median Home Selling Price: $3,395,000
4. Miami Beach, FL
Zip Code: 33109
Median Home Selling Price: $3,400,000
3. Canal Street/Chinatown, New York City
Zip Code: 10013
Median Home Selling Price: $3,808,765
2. Atherton, CA
Zip Code: 94027
Median Home Selling Price: $5,425,000
1. Sagaponack, NY
Zip Code: 11962
Median Home Selling Price: $5,500,000