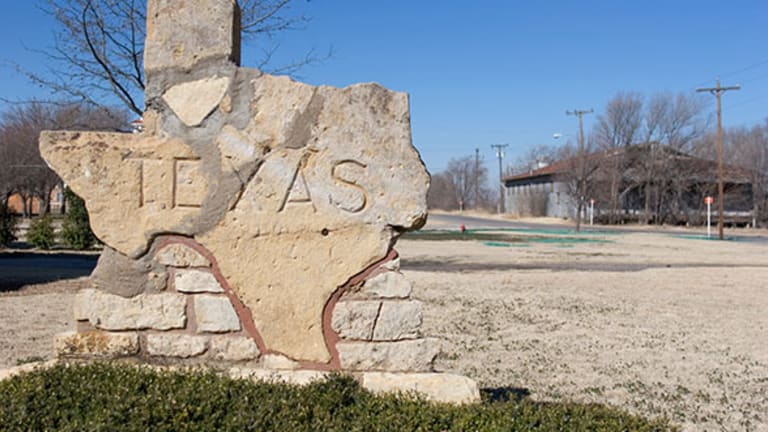 Texas Teachers May Be the Next Big Pension Plan to Snub Hedge Funds
The Teacher Retirement System of Texas, the seventh-biggest pension in the U.S., needs to review its 8.3% allocation to hedge funds, following years of underperformance and outsize fees.
The Teacher Retirement System of Texas, the seventh-biggest pension in the U.S., needs to review its 8.3% allocation to hedge funds, following years of underperformance and outsize fees.
Another big U.S. pension plan is becoming increasingly disenchanted with hedge funds and their astronomical fees.
David Kelly, chairman of the Teacher Retirement System of Texas, said last week that the $129 billion pension plan should consider putting its 8.3% allocation to hedge funds under review. The hedge-fund portfolio returned an annual average of 2.7% over the three years through June, compared with 11.2% for a benchmark index of U.S. stocks.
"It seems like at the next gas station, we should stop and tell those guys to get out and get us something to eat, and then drive away as fast as we can," Kelly said during a meeting last week of the pension's board of trustees.
The Texas plan is the state's largest and the seventh-biggest in the U.S., so any retreat could spell further troubles for a hedge-fund industry already hit by pullbacks from giant pensions in New York, California and New Jersey.
Hedge funds became all the rage among pension funds in the 2000s, based on their then-burgeoning reputation for providing market-beating returns with exclusive access to the world's top investment-pickers.
More recently, as performance floundered, hedge funds have been hit by investor redemptions and pressure to cut fees that typically include a 2% charge on assets under management plus 20% of any investment gains. By contrast, the average fee for mutual funds and exchange-traded funds is about 0.6%, based on Morningstar data.
Perry Capital, a New York-based hedge fund that had as much as $15 billion under management at its peak, told investors this week that it would close its flagship fund after assets shrank to $6.6 billion at the end of last year, according to the New York Times. Brevan Howard, a London-based fund, is telling clients it will waive management fees, relying solely on the 20% performance fee, according to CNBC.
"The hedge fund community as a whole has not performed since 2007," Thomas Britton "Britt" Harris IV, the Texas plan's chief investment officer, said at last week's meeting. "Their compensation structure has been too high forever."
Harris briefly served as CEO of Bridgewater Associates, the world's largest hedge fund, before joining the Texas pension in 2006.
While the Texas plan's board took no official action at the meeting to curb its hedge-fund allocation, staff told trustees they had terminated some managers and successfully wrought fee cuts from others. The staff continues to pressure additional funds to reduce their compensation.
The New York City Employee Retirement System's board voiced similar concerns in April, when it decided to pull its $1.4 billion in hedge-fund investments.
Trustees had put money into the funds believing they would increase returns and reduce risk but discovered over time that the funds charged "exorbitant fees for high risk and opaque investments," said Letitia James, the city's public advocate.
Hedge-fund managers "balk at negotiations for investor-favorable terms," she said. "They believe they can do no wrong even when they are losing investors' money."
The California Public Employees Retirement System, the largest U.S. pension plan with $300 billion under management, pulled its $4 billion in hedge-fund investments two years earlier, in September 2014. Interim Chief Investment Officer Ted Eliopoulos said at the time the decision was driven by their "complexity, cost, and the lack of ability to scale at CalPERS' size."
Howard Goldman, a spokesman for the Texas plan, said Kelly and Harris weren't available for follow-up interviews, and he declined to comment further on the board's deliberations. He also declined to say which hedge funds had been terminated or which ones had agreed to fee reductions.
According to pension documents, the Texas plan had $10.8 billion in 48 hedge-fund portfolios as of June 2016.
It paid $695.7 million in fees during the 2015 fiscal year to alternative-investment firms, including the hedge funds Bridgewater, D.E. Shaw, Fir Tree and Millennium Partners, according to the most recent annual report. That's more than 20 times the $30.5 million paid to the Texas plan's own staff for investing activities.