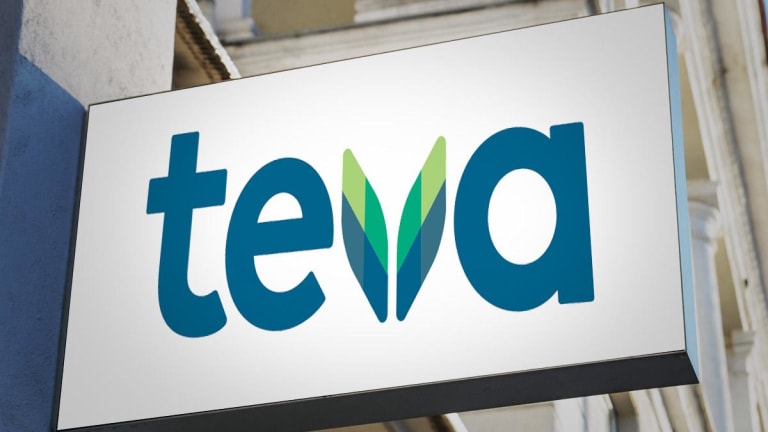 Teva Plummets on Downgrade Following $85M Opioid Settlement
Shares of Teva plummet Tuesday after UBS downgrades the stock to neutral from buy in light of opioid-related litigation.
Shares of Teva Pharmaceutical Industries (TEVA) plummeted Tuesday, closing down 12.42% to $9.52, after UBS downgraded the pharmaceutical company's stock to neutral from buy in light of opioid-related litigation.
Analyst Navin Jacob also lowered his price target on the Israeli company's stock to $12 from $22. 
Teva recently said it had reached an agreement with Oklahoma that includes an $85 million payment to the state - just days before a trial slated for Tuesday over opioid claims made against the drugmaker by the state's attorney general. 
Jacob said in a note to clients that he sees larger potential litigation expense than previously expected following Teva's settlement with Oklahoma. He estimated the litigation could cost Teva $4.1 billion, up from his earlier estimate of $1 billion.
Teva is one of two defendants that settled prior to the trial, following Purdue Pharma's agreement and $270 million payment in March. Johnson & Johnson (JNJ) , another target of Oklahoma's attorney general, said through its subsidiary Janssen Pharmaceuticals that it was ready to defend itself and said it was open to a resolution.
CNBC reported that Oklahoma State Attorney General Mike Hunter denounced Johnson & Johnson and other opioid makers in the first day of the trial for running a "deceitful, multibillion-dollar brainwashing campaign" that led to more than 46,000 deaths in the state over a decade. 
Hunter said Johnson & Johnson was "the kingpin behind this public health emergency" by growing and importing the raw materials other drugmakers used for their products," CNBC said.