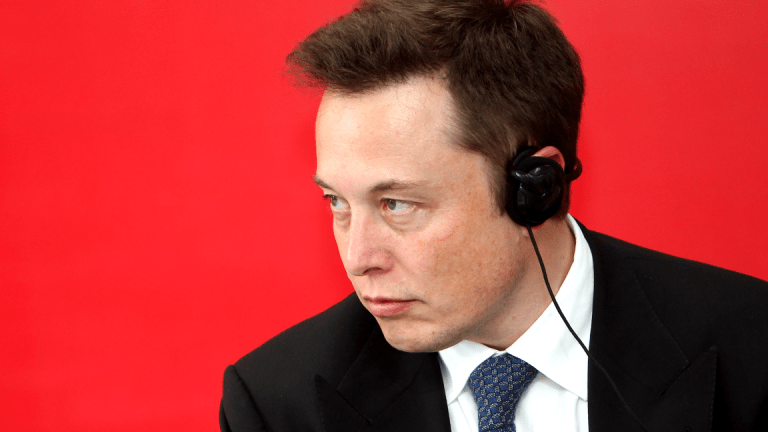 In Pugnacious Twitter Rant, Musk Proposes Website for Users to Rate the Media
Just the latest from the unpredictable and combative Elon Musk.
Is he serious?
In a Twitter (TWTR) rant on Wednesday, Tesla Inc. (TSLA) CEO Elon Musk, angry about media coverage of his company, said he plans to start a website that will let users rate news organizations and the journalists who work for them.
"The holier-than-thou hypocrisy of big media companies who lay claim to the truth, but publish only enough to sugarcoat the lie, is why the public no longer respects them," he said on Twitter.
"Going to create a site where the public can rate the core truth of any article & track the credibility score over time of each journalist, editor & publication," he added. "Thinking of calling it Pravda ..."
It's been a bizarre May for Musk, who was unusually combative in a quarterly earnings call with analysts earlier this month. Musk's behavior during that call prompted TheStreet's executive editor Brian Sozzi to call for Musk's immediate removal as CEO of Tesla. 
This article was written by a staff member of TheStreet.