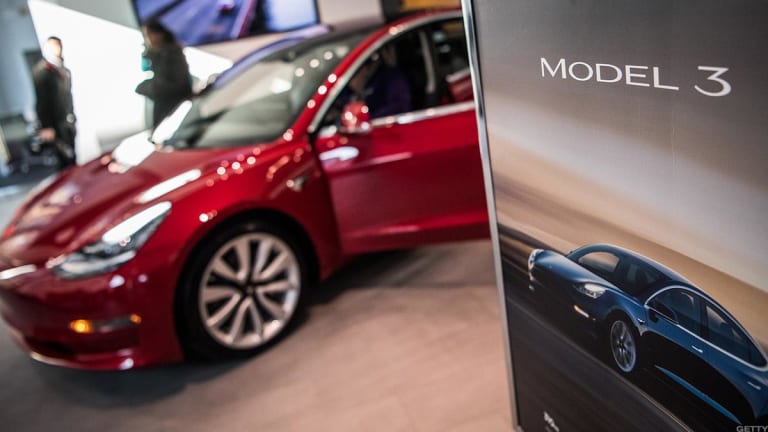 Tesla Tumbles After RBC Hits the Brakes on the Electric Vehicle Maker
Tesla is downgraded to underperform from outperform on growth concerns.
Tesla Inc.'s (TSLA) - Get Tesla Inc. Report growth story is in jeopardy, according to the latest RBC note on the electric vehicle maker.
The firm's analysts downgraded the stock to underperform from outperform, sending the stock down 4.5% to $287.81 in trading Wednesday. 
The firm also cut the company's price target to $245 from $290, saying that Tesla's growth expectations are too high. 
"It's not that we don't believe Tesla can grow over time, our model shows solid LT growth. But the current valuation already considers overly lofty expectations," analyst Joseph Spak wrote. "The company seems to be more tactful with messaging which is a long-term positive, but means downward pressure to growth expectations - which in our view are too high to justify current levels, let alone to add to positions."
Charging History: How Tesla Electrified the Automotive Industry
The downgrade comes just days after Tesla's stock took a hit after CEO Elon Musk announced that he was cutting the company's global workforce by 7% after growing it by 30% the year before.
"Tesla will need to make these cuts while increasing the Model 3 production rate and making many manufacturing engineering improvements in the coming months," Musk said in a letter to employees. "Higher volume and manufacturing design improvements are crucial for Tesla to achieve the economies of scale required to manufacture the standard range (220 mile), standard interior Model 3 at $35k and still be a viable company. There isn't any other way."