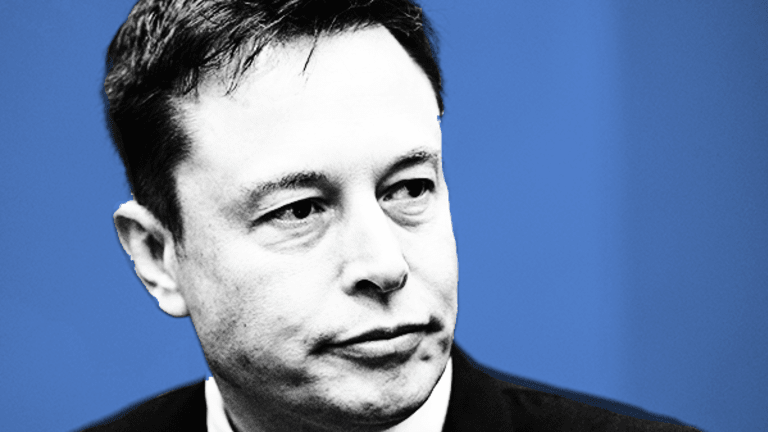 Tesla's Chart Suggests Breakout, but Direction Is Hard to Tell
Optimists see next move to the $450 area.
Optimists see next move to the $450 area.
Tesla (TSLA) - Get Report shares were up more than 100% the first half of 2017, but since then have been consolidating in a symmetrical triangle; they are currently nearing the apex of the pattern. A breakout or a breakdown seems imminent and the pattern price projection suggests that, whatever direction the stock takes, the subsequent move will be a large one.
The daily chart outlines the technical levels that will help you get on the right side of the trade.
View Chart »View in New Window »
The sharp decline off the June high took the stock back through its rising 50-day moving average before finding support at the 38% Fibonacci retracement level of the previous rally range. It began making a series of higher lows and higher highs that delineated the triangle pattern. Tesla shares are up 1% at this point in Wednesday's session, and retesting the centerline of the triangle and the 50-day moving average. The relative strength index has been documenting the improving price momentum since the July low, making its own series of higher lows and higher highs.
Apple Is Still One of the Strongest Stocks on the Entire Planet
Overall volume this month has been well below the 50-day moving average, at several points sometimes as much as 50% below the average. This is to be expected during periods of consolidation and, in this case, it probably prevented the move lower off the August high from gaining momentum and breaking support. Now a simple three-day bearish-to-bullish transition pattern has developed on the chart, which suggests that support will hold. First, a dark hammer candle formed on the uptrend line on Monday, followed by Tuesday's small doji candle, and then, at this point in Wednesday's session, a large up candle. It suggests a successful retest of rising support and a move back up to the triangle top.
At this point, it is impossible to say with certainty which way the stock will break, but the technical bias is to the upside, and the price target measure by taking the height of the triangle and adding it to the breakout point, projects a move into the $450 area. Of course, if the stock reverses and breaks through support the decline would be equally as deep.
More of What's Trending on TheStreet:
This article is commentary by an independent contributor. At the time of publication, the author had no positions in the stocks mentioned.