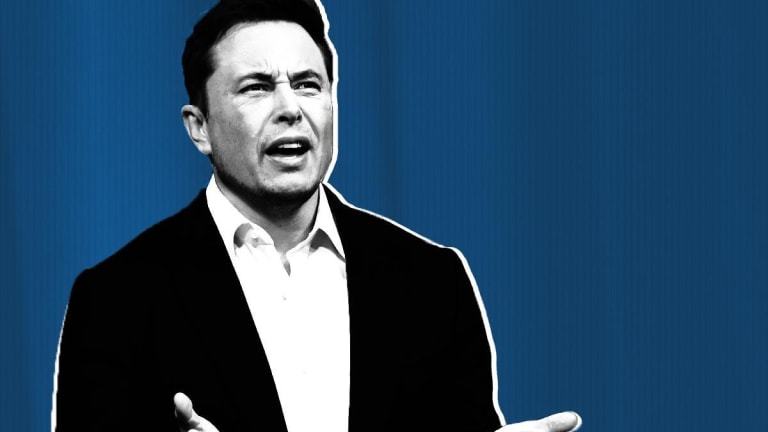 The Tesla Narrative Just Went Off the Deep End Ahead of Earnings
The headlines around Tesla are getting crazier. Here's why.
The gloves are off.
On Saturday, the New York Post published a scathing takedown of Elon Musk, ripping into the controversial CEO and Tesla Inc. (TSLA) - Get Tesla Inc. Report a week and a half ahead of second-quarter earnings. But the opinion piece did less to make a point about Musk, and more to highlight the absurd level that the Tesla narrative is reaching.
At times, it's hard to tell if Post author Maureen Callahan is being facetious when she says that, "[Musk] has yet to succeed at anything but somehow spins every failure into proof of imminent success. His only accomplishment has been this decades-long Jedi mind trick."
Or that "Tesla is best known for blowing deadlines and consistently falling short on production."
Look, there are lots of cogent arguments you can make about the short case for Tesla. But saying that Musk and Tesla haven't actually accomplished anything isn't one of them.
We're talking about the company that produced the Model S - the highest-rated car in the history Consumer Reports. It's the company with the highest owner satisfaction on the market several years running. It has built several car platforms from the ground up, and officially sold more than a quarter of a million electric cars - more than anyone else.
Tesla is likely much better known for making Americans' list of top 10 dream cars in a recent survey than for "blowing deadlines and consistently falling short on production."
Outside of Tesla, Musk's SpaceX was the first commercial firm to successfully accomplish a resupply mission of the International Space Station.
Even if Tesla ultimately failed as a business and proved short sellers completely right, it would be idiotic to say that Musk and company haven't accomplished "anything."
One of the reasons Callahan says "Elon Musk is a total fraud" is his inexcusable tweet calling the British caver who helped rescue the 12 Thai boys and their soccer coach from a flooded cave a "pedo". Fact is, it was a stupid tweet - and one that Musk subsequently apologized for - but while the Post story led with it, it inexplicably mostly followed up with attacks on Tesla's products and business.
Fact is, the Tesla narrative is going off the deep end this summer.
Harassment from short sellers is reportedly the reason why the Wall Street Journal's Pulitzer-prize winning automotive journalist, Dan Neil, reportedly deleted his twitter account last week after penning a positive review of the Performance Model 3.
(Ironically, Neil was the car journalist who lost a high-profile bet he made against Elon Musk back in 2009 that Tesla couldn't deliver the Model S before the end of 2012.)
Tesla's stock is more polarizing than ever - the huge bearish bet that short sellers are collectively making has raised the stakes as Tesla edges closer to its planned profitability timeline.
So far, two independent teardowns have pointed to much bigger-than-expected gross margins on the currently available versions of the Model 3. That makes an interesting case for profitability in the second half of the year, as Musk has promised (and a possible turn to positive cash flow on the Model 3 even sooner). It's likely that we'll find out a lot more when Tesla releases its second-quarter numbers on Aug. 1.
In the meantime, don't expect the insane narrative around Tesla from both sides to cool off anytime soon.
This article is commentary by an independent contributor. At the time of publication, the author held no positions in the stocks mentioned.