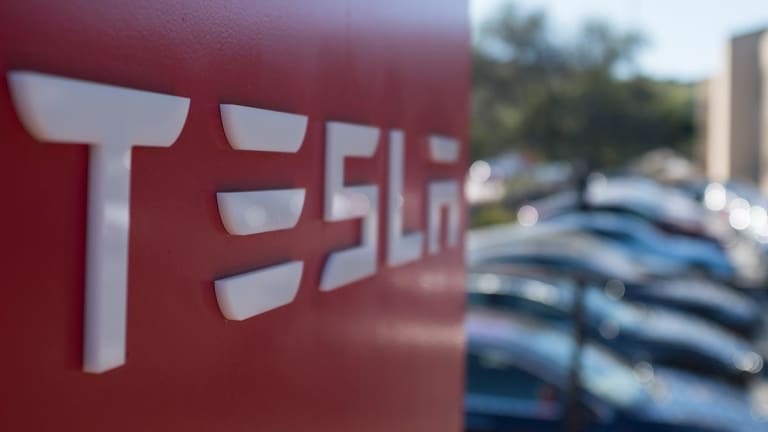 Tesla Stock Movements Not Making Any Sense? Join the Club, Morgan Stanley Says
Tesla's volatility is hampering the formation of a trading strategy, according to Morgan Stanley.
Tesla Inc.'s (TSLA) - Get Tesla Inc. Report stock has a mind of its own, and that makes investing in the stock tricky, according to a note from Morgan Stanley.
Constant news coverage is one of the culprits for the stock's volatility, according to analyst Adam Jones. 
"It is extremely challenging to formulate a coherent trading strategy for Tesla right now," Jones said. "In recent weeks, the subject matter seems to have, at times, strayed away from the business and, as such, has become increasingly difficult for investors to defend."
Jones advised to "wait for the market to create better opportunity for investors to take a directional view." He kept his "neutral" rating on the stock intact. 
During Tuesday's session, Tesla shares fell 5% after a memo in which the company asked suppliers for refunds leaked to The Wall Street Journal, fueling speculation about the company's profitability.
Meanwhile, analysts at Baird reiterated their "outperform" rating on the stock while maintaining their $411 price target on the stock. 
"We hesitated to comment on the WSJ article, but believe the stock reaction is overly negative. We believe contract negotiations are an effort to increase profitability, rather than a sign TSLA is looking to reinforce its balance sheet," Baird analyst Ben Kallo wrote. "Based on the available information, we view this report as a further step in TSLA's progression towards profitability rather than as a necessity to strengthen the company's balance sheet. We think bear arguments that renegotiations are necessary to sustain TSLA's balance sheet are overly exaggerated."
Tesla shares rose 1.7% on Wednesday.