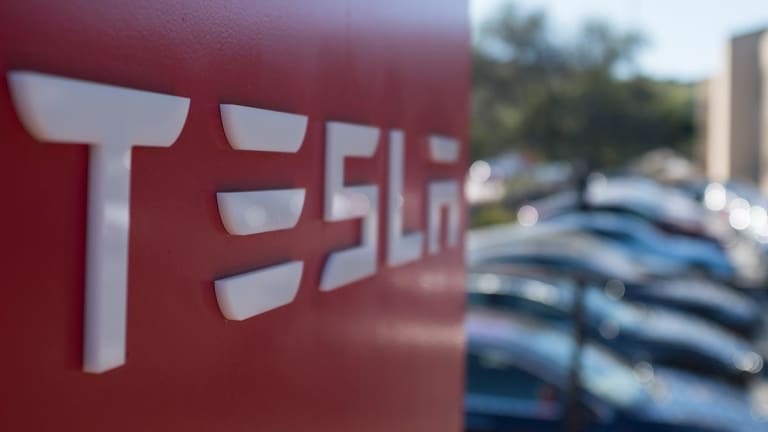 Tesla Hopes to Use 'Close to Zero' Cobalt for Its Batteries in the Near Future
Panasonic, Tesla's exclusive battery supplier, announced Thursday that it was suspending its relationship with an unnamed cobalt supplier in Canada.
Tesla sidesteps an issue for a change, maybe. 
Tesla Inc.'s (TSLA) - Get Tesla Inc. Report Model 3 ramp has had some bumps in the road, but Panasonic's decision to suspend ties with its cobalt supplier won't be one of them, according to a Tesla spokesperson. 
Panasonic produces the battery cells that Tesla uses to make battery packs for its Model S and Model X vehicles. This week, Panasonic announced that it will be suspending the relationship with Sherritt International, its cobalt supplier in Canada, because it mines the material in Cuba. The U.S. has had sanctions against Cuba for over 50 years.
However, that hiccup won't affect Tesla.
A small fraction of Model S and Model X batteries contain trace amounts of cobalt from Sherritt, and that is only the case for vehicles manufactured after February 2018, according to the company. Additionally, none of the battery packs produced at the company's Gigafactory in Nevada contain any cobalt from Sherritt, so Model 3 production is safe. 
"Tesla is aiming to achieve close to zero usage of cobalt in the near future," a Tesla spokesperson told TheStreet.
Meanwhile, Panasonic says that it has sought guidance from the U.S. Treasury Department on how to proceed with doing business in Cuba. Panasonic also gets its cobalt supplied by Sumitomo Metal Mining, which produces most of its materials in the Philippines, according to 4-Traders. 
Editor's Note: story has been updated to reflect that Tesla's Model 3 batteries do not contain cobalt from Sherritt. The previous article stated that they contained no cobalt at all.