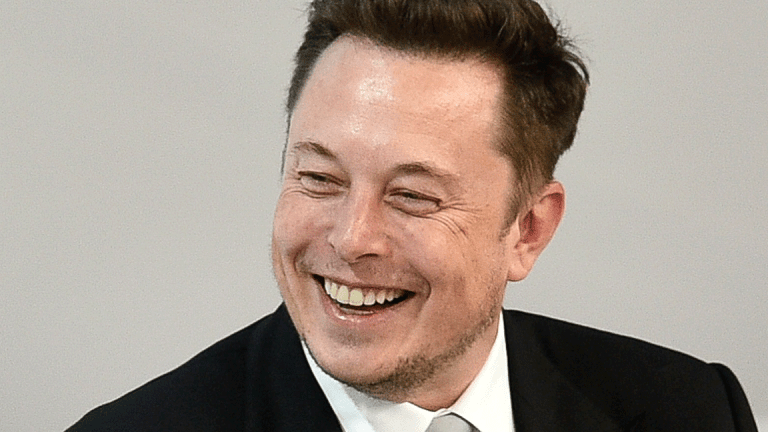 Tesla Just Crossed Into Breakout Territory: Chart
Tesla cleared a major near-term level following its annual meeting. Here's where shares are pointed next.
Tesla cleared a major near-term level following its annual meeting. Here's where shares are pointed next.
Buyers are coming back in a big way.
Shares of Tesla Inc. (TSLA) - Get Report rallied more than 6.3% Wednesday, surging higher on the heels of the company's announcement-packed annual meeting at the Computer History Museum in Mountain View, Calif.
That big rally is consequential for a couple of reasons.
First off, Tesla is the most heavily shorted stock on the U.S. market - and that means short sellers lost more than $1 billion just on Wednesday, according to S3 Partners' Ihor Dusaniwsky.
More importantly, shares cleanly broke through a key technical level at $310, a price tag that we've been keeping a close eye on for the last month.
With that price tag in the rearview mirror, we've got a pretty clear technical indication that buyers are back in control of the price action in Tesla, at least in the near term. That's confirmed in part by S3 Partners, who note that shorts have actually been covering their positions slightly in the last month.
So, is Tesla's move higher just a flash in the pan? Or is it the start of a more meaningful move?
To figure that out, we're turning to the charts to revisit Tesla's technical trajectory.
Tesla has done a whole lot of nothing for the past year, sawing sideways for most of that stretch. That could finally be changing here - Tesla's near-term price setup is an ascending triangle pattern, a price formation identified by horizontal resistance above shares (at the aforementioned $310 level), and uptrending support to the downside.
Simply put, Wednesday's push through $310 was the signal that shares could have a lot higher to go.
That bullish switch is confirmed by the longer-term price chart, which remains in a well-defined uptrend after getting within grabbing distance of trendline support for the fourth time since late 2013:
From here, the next barrier that Tesla's stock price will need to tackle is the intermediate-term downtrend that's currently right around $340. A breakout above that $340 price level puts Tesla back in an uptrend on all three major timeframes.
More nimble traders may want to think about scaling into a position in Tesla now that this stock has broken through $310 and is following up with relative strength over the broader market this afternoon.
Meanwhile, the do-not-cross line for shares of Tesla comes in at April's lows around $250. That level would need to be violated for Tesla's near-term trend to turn bearish.
Keep a close eye on how Tesla trades around the $340 trendline level. Things could get interesting very soon...How Wealthy Investors Should Play Today's Markets. Whether you're a high net worth individual or just want to invest like one, you won't want to miss TheStreet's recent roundtable discussion on what wealthy investors should do right now. Click here and register for this free roundtable video with top strategists from Bank of America, Fisher Investments, Invesco and Wells Fargo.
This article is commentary by an independent contributor. At the time of publication, the author held no positions in the stocks mentioned.