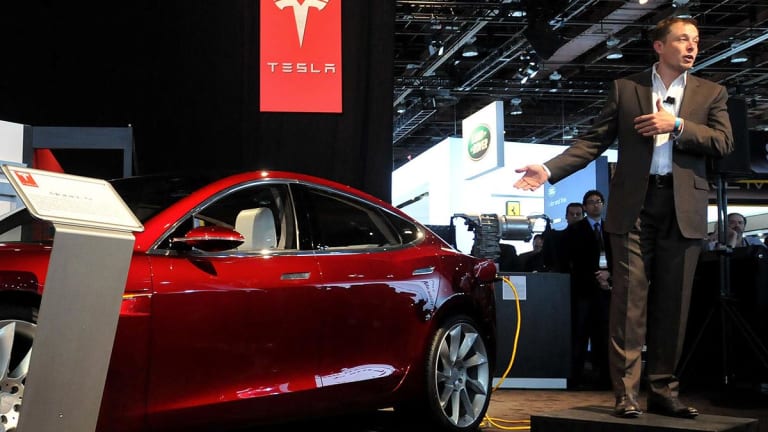 Tesla Is Decades Away From Full Self-Driving Cars
If you are at 98% accuracy for autonomous driving right now, you are practically nowhere.
In my initial takedown of Tesla's (TSLA) - Get Tesla Inc. Report December quarter report ---- I did not yet have the benefit of the conference call, which happened later. On the call last Wednesday, Tesla CEO Elon Musk talked about how far away we are from Level 5 autonomous driving, or even Level 4.
Here is what Musk said:
"So I guess like, I don't know, 98% good right now, but we need it to be like 99.999%, really extremely reliable. So - and the capability will be there for - when will we think it's safe for full self-driving? It's probably towards the end of this year, and then it's up to regulators to decide when they want to approve that."
If you are at 98% accuracy for autonomous driving right now, you are practically nowhere. In 100 seconds of driving, you will crash and possibly die, twice. A severely drunk person, or a five-year-old, would do a better job at driving safely. Dying within the first minute of the car driving you around, is not a selling point to the consumer.
Musk is right that you need to get to at least 99.999% for an autonomous car to be in the zone of reliability. Maybe it's more like 99.9999% or 99.99999%, but let's go with Musk's 99.999% for now, just to give him the benefit of the doubt.
The difference between 98% and 99.999 is huge. It's four orders of magnitude. It's something that will likely take at least 20 to 30 years to accomplish. We are simply not anywhere close today -- not Tesla, not anyone else.
Autonomous technologies will continue to improve, and help assist a driver in avoiding an accident if the driver makes a mistake, falls asleep, or has a heart attack. This will be very useful and helpful. All automakers are implementing such improvement, step by step, on ever-less expensive cars. Technologies available on sub-$25,000 cars today, were in many cases unavailable on $50,000 to $100,000 cars just three years ago.
However, "full self driving" in the sense of being Level 5 driverless, remains decades away. Try having a car follow directions from a cop waving his hands, to get around a stalled truck on a one-lane road, in a snowstorm. Or park in a field for a game during an off-road exercise.
Self-driving cars will have to be severely geo-fenced and weather-fenced, among other things. They may work at lower speeds in a low-complexity campus environment. But not in the real world, where they have to mix with all kinds of real traffic, unusual obstacles, and weather.
Elon Musk was right about needing to be at the 99.999% level of better. But by saying that Tesla is now at 98%, he admits that he is decades away from delivering what he is promising for already this year, 2019. He makes impossible promises.
________
At the time of submitting this article for publication, the author was short TSLA and long FCAU. However, positions can change at any time. The author regularly attends press conferences, new vehicle launches and equivalent, hosted by most major automakers.
This article is commentary by an independent contributor. At the time of publication, the author held TK positions in the stocks mentioned.