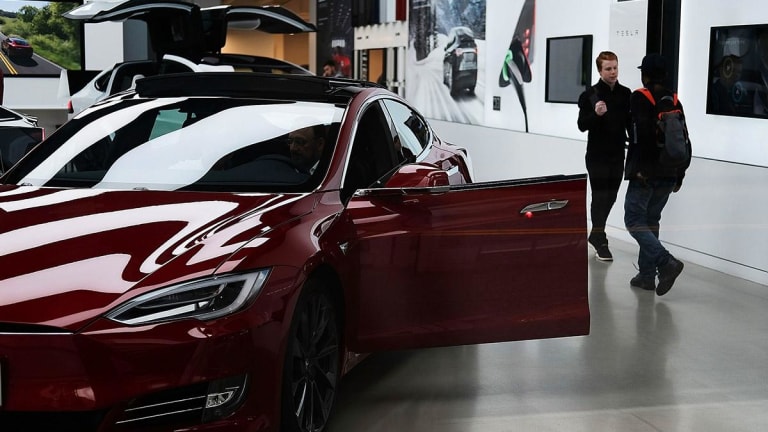 Tesla Extends $1.1 Billion Warehouse Loan Agreements With Deutsche Bank
Tesla extends inventory financing agreements with Deutsche Bank for another year.
Tesla Inc. (TSLA) - Get Report said in an SEC filing Tuesday it had extended $1.1 billion in warehouse loan agreements with Deutsche Bank (DB) - Get Report .
Under the new terms, the agreements' borrowing availability was extended from Aug. 17, 2018 to Aug. 16, 2019. The agreements' maturity date was extended from September 2019 to September 2020. The aggregate lender commitment of $1.1 billion was unchanged.
Tesla shares rose 4% to $321.90 Tuesday. The stock has seen wide swings since CEO Elon Musk tweeted earlier this month that he had secured funding to take the electric vehicle maker private at $420 a share. 
Warehouse loan agreements are a tool used to help finance inventory.
Please see also: