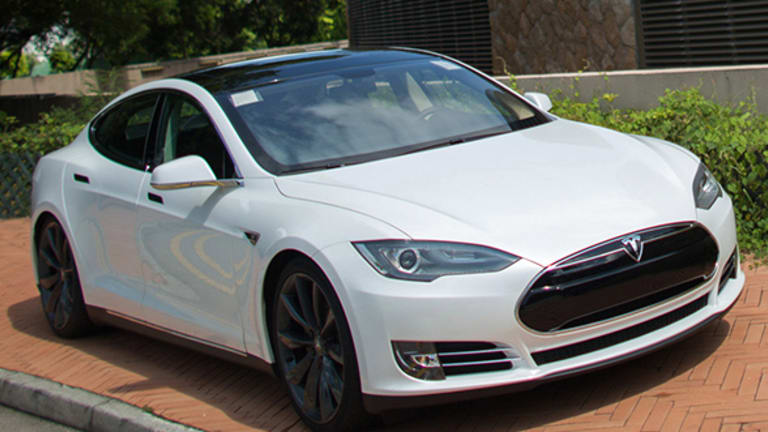 Tesla Driving Author Offers Green Energy Plays
It's a matter of demographics, said Gianni Kovacevic, author of 'My Electrician Drives a Porsche?'
It's a matter of demographics, said Gianni Kovacevic, author of My Electrician Drives a Porsche? There are approximately 450 million millennials in China with over 100 million of those being college graduates and they are starting to spend money in the same ways as their American counterparts.
"They have far higher expectations than the generations before them and I think this is something that is very hard for any analyst to wrap their hands around how this is going to change," said Kovacevic.
Kovacevic is an author, investor and highly requested public speaker. His talks focus on topics such as modern energy, the rise of the new spending class and how the environment and investment go hand-in-hand.
Kovacevic said U.S. investors can best gain access to this rising new spending class through changes in energy infrastructure. In his view, "greener and cleaner" energy is going to have extensive ramifications in China, most notably creating demand for resources like copper which is required in increasing amounts as electrification needs are amplified.
"We are playing with a new rulebook and people are not getting that," said Kovacevic.
In order to promote the book and his dedication to "realistic environmentalism," Kovacevic is driving a Tesla (TSLA)  Model S from Boston to the Tesla headquarters in Palo Alto, Calif., stopping at 25 official tour locations to spread his message. He said the objective of the tour is to illustrate the potential of green energy while debunking common myths about electric cars.
"I'm trying to show skeptics how to charge it, the lifestyle and the convenience," said Kovacevic. "And more importantly the way we buy and service electric cars is far superior to the incumbent auto manufacturers."