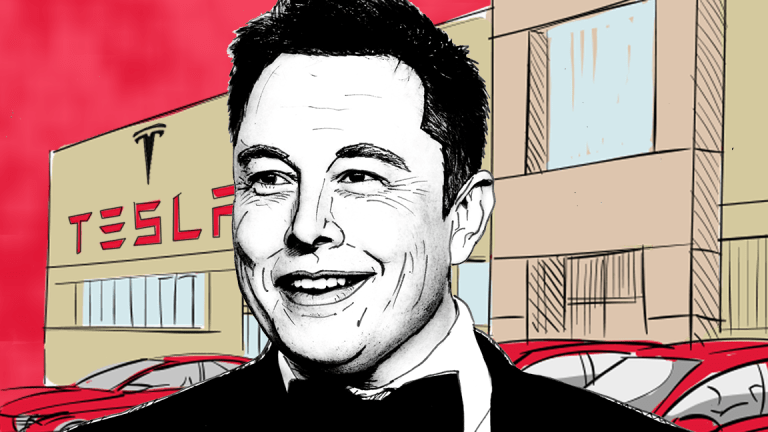 Tesla Could Rip Higher in 2019 - Here Is How
Tesla's rally may not be over in 2019.
It's hard to think of a more embattled stock than electric car company Tesla  (TSLA) - Get Free Report .
Tesla bulls think that the company, led by billionaire and short-seller-antagonist Elon Musk, is set to save the world. Bears think it's the worst publicly traded company since Enron. Frankly, both sides are probably too emotionally vested in their positions.
But Tesla bulls are getting to gloat this fall as Tesla moves into positive territory for the year.
Tesla surged more than 17% on the heels of its third-quarter earnings numbers at the end of October, a move that puts shares back above break-even in 2019 after a shaky start to the year.
Significantly, it's putting the hurt on short-sellers. According to S3 Partners' Ihor Dusaniwsky, Tesla shorts are sitting on mark-to-market losses of around $6 billion since the start of 2016, net of financing. About $710 million of those losses have come since the calendar flipped to January.
Thing is, that number could expand by year-end thanks to a bullish technical setup that's taking place in shares.
To figure out how to trade it, we're turning to the charts for a technical look.
You don't need to be a trading expert to see that Tesla experienced a major regime change back at the start of June. What had been a very well-defined downtrend gave way to an equally well-defined uptrend at the start of the summer.
Earnings sent shares breaking hard above the $260 level, and they've held up well since then, testing 2019's high water mark right around $350. Simply put, if Tesla can catch a bid materially above $350, then it opens the door to considerably more upside.
Longer-term, that's being confirmed in Tesla's weekly chart:
Long term, Tesla is close to entering a resistance range between $350 and $380. Historically, that's been a level where sellers have been more eager to take gains off the table than buyers were to keep on buying. Now though, with shorts under pressure, the supply and demand imbalance could favor bulls as Tesla's share price tests this range.
It's important to point out that coming into 2019 Tesla hadn't been particularly technically obedient. Between mid-2017 and the start of 2019, Tesla was range-bound without a very compelling technical signal in either direction. That changed at the start of this year, first with the well-defined downtrend and now with the bullish move.
Tesla's return to trading in well-defined ways makes a sustained breakout more likely here.
If Tesla can push into its resistance range above $350, it's worth considering a starter position as shares try to muster the strength for a longer-legged move higher.
If you decide to pull the trigger on Tesla here (long or short, for that matter), risk management remains crucial - this stock is volatile and market participants are emotional. We're seeing a high-probability setup shaping up, but risk-averse investors should steer clear.
This article is commentary by an independent contributor. At the time of publication, the author held no positions in the stocks mentioned.