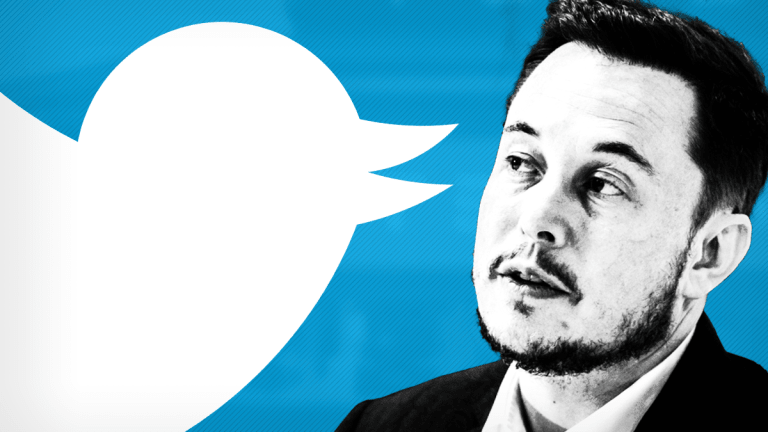 Elon Musk Quits Twitter Again; Here's What It Means for Tesla
In another eyebrow-raising social-media move, Tesla CEO Elon Musk has revealed that he is quitting Twitter amid general uncertainty over its usefulness. This marks the second time this year he's decided to take a break from Twitter.
In another eyebrow-raising social-media move, Tesla (TSLA) - Get Free Report CEO Elon Musk has revealed that he is quitting Twitter (TWTR) - Get Free Report amid what appears to be his own personal uncertainty over its usefulness -- or about the usefulness of the platform in general.
"Not sure about good of Twitter," Musk tweeted on Friday, followed by "Reddit still seems good," and then "going offline." As of Monday, he had not tweeted since but his twitter account was still visible, meaning it had not yet been deleted.
It is the second time in six months that Musk has said he was abandoning the 280-character digital soap box amid what has been perceived as his disdain for the forum, as well as ire from regulators, most notably the U.S. Securities and Exchange Commission.
In June, the eccentric billionaire also announced that he had deleted his Twitter account, while also changing his Twitter display name to "Daddy DotCom." 
Tesla did not immediately return a request for comment for this story.
Musk has a bit of a past when it comes to making controversial statements on Twitter. Earlier this year, he claimed on Twitter that he had secured funding to take Tesla private, sending the stock upwards. When it turned out he did not, in fact, have funding to take out Tesla, the SEC found him in contempt, find him $20 million and stripped him of his chairman title for his three years.
And separately, Musk is scheduled to go to trial this December after a judge denied his request to throw out a defamation lawsuit by British cave diver Vernon Unsworth, whom Musk called "pedo guy" in a tweet. That debacle began after Unsworth criticized Musk for sending a mini submarine to rescue a soccer team trapped in a cave in Thailand. 
While Musk's motives for -- and seriousness about -- quitting Twitter for good remain unclear, what is clear is that investors seem to have their own preference. 
Shares of Tesla were up 1.5% on Monday afternoon to $318.12 after opening modestly higher. And back in mid-June when Musk first threatened to quit Twitter for good, shares of Tesla rose nearly 5%.