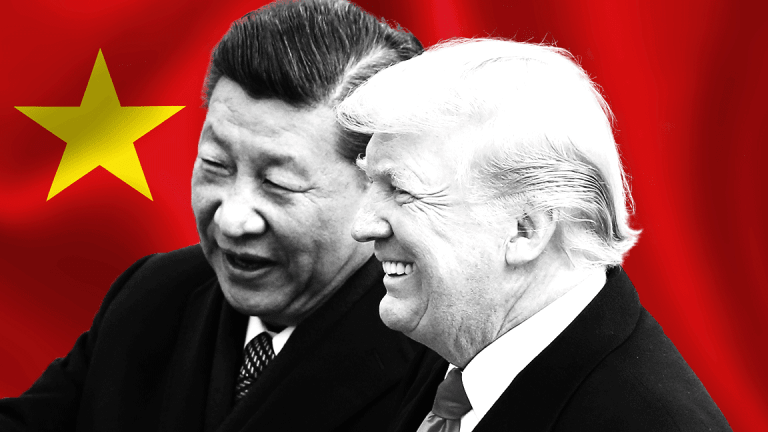 Why Tesla, BMW and Daimler Are Big Winners in New Trade Talks
New trade talks between the U.S. and China make some automakers a big winner.
Most of us know by now, President Trump and China President Xi Jinping came to a trade agreement over the weekend at the G-20 Summit. 
While it wasn't a full-blown trade deal, each side made some concessions that will buy more time until they can further hash out the broader trade situation. (Note: Here's Jim Cramer's cheat sheet for the recent trade truce). 
Among other winners, automakers are feeling pretty good about the outcome. Specifically, President Trump tweeted out the following late Sunday night: "China has agreed to reduce and remove tariffs on cars coming into China from the U.S. Currently the tariff is 40%."
The progress comes despite the president's current spat with General Motors (GM) - Get Report regarding the automaker's restructuring plans.
The news could also fuel renewed demand for automakers that ship vehicles into the country. While Tesla (TSLA) - Get Report is looking to build a factory in Shanghai, it currently exports the Model S and Model X into China. Because of those hefty tariffs, though, demand has reportedly fallen a lot over the past few months. It doesn't help that competitors like Nio (NIO) - Get Report are gaining traction in China as well.
China is the largest market for General Motors and Ford Motor (F) - Get Report does considerable business there as well. However, both produce most of their China-market vehicles in the country via joint venture partnerships.
Interestingly, two big winners could be BMW (BMWYY) and Daimler (DDAIF)  (due to its Mercedes-Benz brand). Both automakers produce vehicles in the U.S. before exporting them to China. When investors think of companies exporting from the U.S. into China, German automakers may not be the first that come to mind. But they're two big winners in this whole mess.
It's one reason why GM and Ford are respectively higher by 1.4% and 2.4% in midday trading Monday, compared to the 4.6% and 4.1% gain in BMW and Daimler.
So what should investors consider going forward?
Ford and GM may not be big winners when it comes directly to exports to China, but positive progress toward a new trade agreement would help tremendously. Both have been hurt considerably due to rising input costs, and with a stagnant U.S. sales market, revenue growth is nonexistent. That's likely why we see the two stocks up Monday (but now fading as investors realize the limited benefit for them based on the current news).
Tesla is near the $360 level, up about 3% on the day as it will benefit from some tariff relief, similar to how the German automakers are getting a lift. The latter comes with a caution as well, though, as trade disagreements between the U.S. and Europe can further impact BMW, Daimler and Volkswagen (VLKAY) .
Keep an eye on these names and on the trade front moving forward.
This article is commentary by an independent contributor. At the time of publication, the author had no positions in the stocks mentioned.