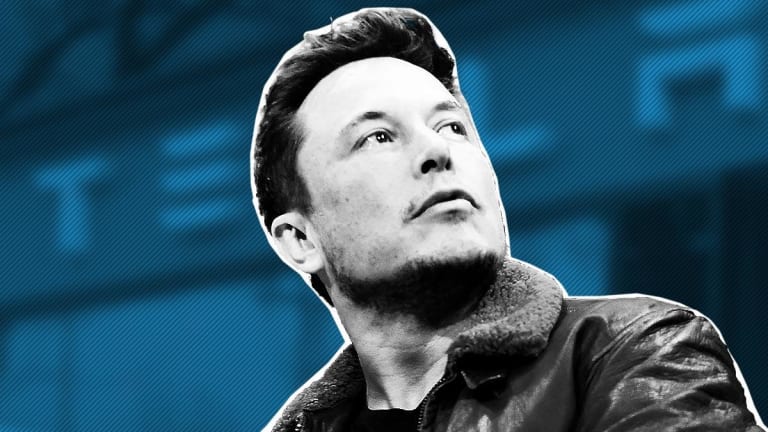 Tesla and More Mark End of Quarter; FDA OKs Lilly's Migraine Drug -- ICYMI
Here's what you need to know now for Sept. 28.
Tesla (TSLA) - Get Tesla Inc. Report was already one of the most polarizing stocks on any exchange. That became even more apparent as CEO Elon Musk came under SEC fire related to potential securities fraud. For those looking to play the stock, our sister site Real Money was all over the action. Filling in investors on how to trade the company, who might take the place of Musk atop the automaker if things do hit the proverbial fan. Real Money's Kevin Curran explains how the case is drawing comparisons with spectacular collapses in the past such as Valeant Pharmaceuticals, now Bausch Health Companies Inc. (BHC) - Get Bausch Health Companies Inc. Report , and Enron. Check out his story below.
Believe it or not there were events going on on Wall Street that weren't Tesla... Yes, I know, it's hard to imagine. The U.S. Air Force has selected a Boeing model jet to replace the aging T-38 jets previously manufactured by Northrop Grumman (NOC) - Get Northrop Grumman Corporation Report . The contract is for a purchase of 351 aircraft at a value of up to $9.2 billion, and Stephen "Sarge" Guilfoyle weighs in on the impact, especially given the newly approved defense budget for 2019.
With 38 million Americans suffering from migraines, today's FDA approval of Eli Lilly's (LLY) - Get Eli Lilly and Company Report preventative migraine drug Emgality is another step to helping patients get their lives back. About 75% of those sufferers are women, in their 30s and 40s, says Christi Shaw, president, Lilly Bio-Medicines when TheStreet's Tracy Byrnes spoke with her at the NYSE.
Finally, I'd like to point you to a peice by our resident finance expert Bradley Keoun. Brad tells the story of how the Teacher Retirement System of Texas pension fund decided to plow nearly 10% of all savings into stocks from the countries in emerging markets like India, Russia, China and Brazil. Now, the teachers are reeling from the mistake, with subpar returns and outsize risks that could have been easily avoided had the fund just stuck with large U.S. stocks.
Markets Today:Stocks ended close to home Friday Sept. 28, giving up earlier gains on the last trading day of the third quarter. The Dow Jones Industrial Average rose 18 points, or 0.07%, to 26,458, the S&P 500 0.02 points lower at 2,913.98, and the Nasdaq rose 0.05% to 8,046. The Dow's best performers were Intel Corp. (INTC) - Get Intel Corporation Report and Boeing. The Dow was up 1.8% for the month and 8.9% for the quarter. The S&P rose 0.35% for the month and 7.1% for the quarter. The Nasdaq fell 0.8% for the month, but rose 7% for the quarter.
Michael D. Brown, Assignments Editor, TheStreet Inc.
Not already receiving In Case You Missed It daily?
Sign up here for this newsletter and other great free content from TheStreet