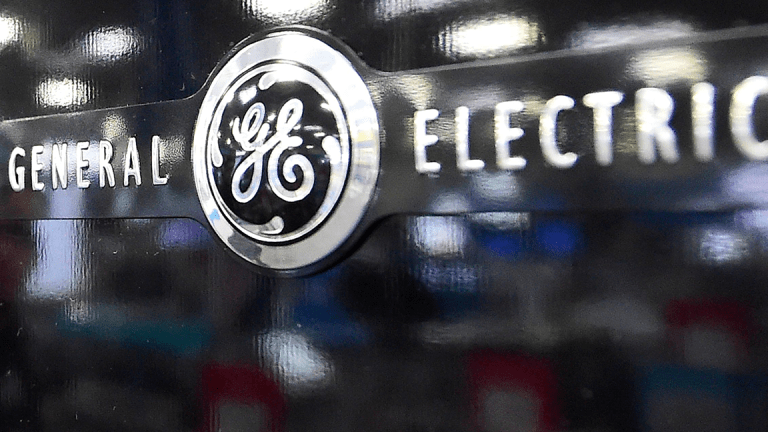 Ignore GE.
Cards and letters from people I don't even know. OK, maybe it was more like an email and a couple of tweets. I basically told you in Wednesday's column not to touch General Electric (GE) - Get General Electric Company (GE) Report with a 10-foot pole -- or at least that I would not. The stock was simply obliterated in the Wednesday session. I did tell you ahead of time that the Electrical Products Group Conference in Florida was a serious risk. Why would I lie to you?
Still, almost incredibly, by days end, the questions came in. The gist: "Now, after a 7.26% decline (Worst day for GE in nine years, and they've had their share of bad days.), was the stock okay here?" Amazing. Listen kids, if you need to take a shot here, that is your prerogative. You're not pinning this on me.
GE has re-affirmed full-year guidance of $1.00 to $1.07, as well as free cash flow generation of $6 billion to $7 billion. That is positive. However, the firm expects profits at Baker Hughes (BHGE) - Get Baker Hughes, a GE Company Class A Report to rise by at least 50%. That may be realistic, but should for any reason we see energy prices stall, or decline, that feather in the cap does not look nearly as pretty. There was plenty of bad news, too.
CEO John Flannery admitted that there will likely be no profit growth for the power business this year. That made headlines. Then the headlines got worse. Flannery was asked about the sustainability of the dividend: "It's ultimately a function of the free cash flow of the company and that's ultimately a function of operating performance and things we do with the portfolio." Huh? Nice try, Slick. I have done this once or twice myself on television. When asked a question that one does not want to answer, simply use a lot of words, and do anything but give specifics. The markets obviously saw right through this, and GE closed at the lows on a day that saw equity markets rally late in the session.
Dust in the Wind
Do not invest in General Electric for the 3.4% dividend yield. The stock may rally this morning. That would be technical in nature. You might profit from a rental position here or there. If you feel the need to take a speculative shot here, I would suggest something along the lines of a purchase of September $16 calls. Right now, they are trading roughly for a song (about $0.32), which should tell you something.
Why risk fourteen bucks, and tie up the capital when you could simply throw away a Friday night at your favorite fast-food joint for a family of four instead?
At the time of publication, Guilfoyle had no positions in any securities mentioned.