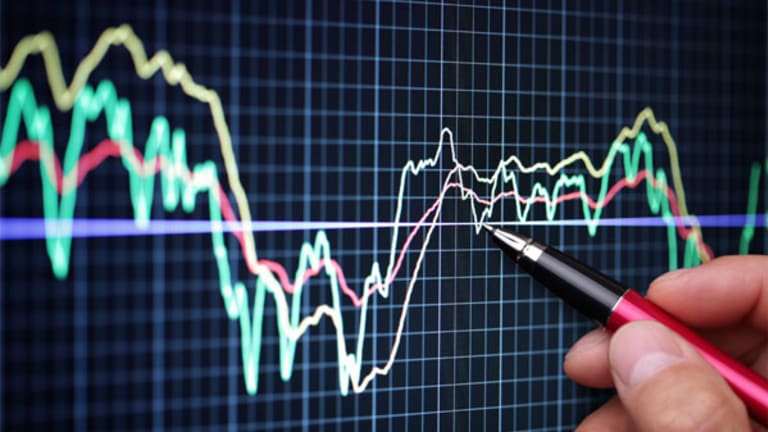 Telecoms Are Mostly Unattractive
In this RealMoney article, John Dorfman shares why telecoms are so unattractive now.
This article originally appeared September 3, 2013, on Real Money. To read more content like this, + see inside Jim Cramer's multi-million dollar portfolio for FREE Click Here NOW.
Verizon's
(VZ)
plan to pay $130 billion to the British company
Vodafone
(VOD)
to acquire the 45% of Verizon Wireless it doesn't already own throws a spotlight on telecommunications companies this week.
Here's how six major telecom companies rank on a few key metrics.
Overall, I find the telecom segment unattractive now. The chart demonstrates why. Earnings growth the past five years is negative for four of the six companies. It is positive only for
Qualcomm
(QCOM)
, and can't be measured for
Sprint
(S)
-- which appears headed for its third straight year of losses.
For most of my clients, I own no telecommunications shares. For clients who covet high dividend income, I own shares of
AT&T
(T)
, which sports a 5.3% dividend yield.
If I were going to buy a telecom stock now for capital gains, it might well be Qualcomm. It has shown earnings growth of 14% a year the past five years, which is good, and sells for 17 times earnings, which is reasonable. What's more, it has a debt-free balance sheet, which I consider a sign of financial strength.
Unlike the other five companies shown in the table, Qualcomm isn't a carrier. Rather, it makes circuits and software used by many carriers for wireless transmissions. Much of its revenue comes from licensing its intellectual property to the carriers.
As a value investor, I almost never buy a stock selling for more than 15x earnings. That's a historically normal ratio. Currently, the average stock in the
Standard & Poor's 500 Index
goes for 15.7x earnings and the median stock in that index goes for an 18.2 multiple.
Even though I wouldn't do it, I have no quarrel with growth investors paying 16x-25x earnings for a stock, provided the growth is there to justify it. But a glance at the table shows that for most telecoms, the growth simply isn't there.
I certainly wouldn't buy Verizon, whether or not it succeeds in acquiring the rest of Verizon Wireless. Its earnings growth rate is one of the weakest, and its valuations are on the high side, at 19x earnings and nearly 4x book value (corporate net worth per share). Its debt is substantial at 157% of stockholders' equity -- even before the added debt it is likely to take on to finance the Vodafone deal.
At the time of publication, Dorfman owned AT&T for a few clients.